The US should be ready for a new future, in which it will be forced to defend itself against sanctions instead of imposing them on others, Peter Harrell, a former deputy assistant secretary of state for counter-threat finance and sanctions wrote in his blog for the Reuters website.
"China's recent threat to impose sanctions on US defense companies that sell arms to Taiwan should come as no surprise to American officials or corporate executives: Washington has been issuing sanctions of these sorts for years. It was only a matter of time before US competitors started copying its tactics," he says.
In December, China threatened to issue sanctions against companies participating in the US government's sale of navy frigates and other military equipment worth $1.83 billion to Taiwan. The warning came after Washington approved the sale despite China's protests.
© AFP 2023 / SAM YEH
A Taiwanese soldier loads an AIM-09 missile onto a US-made F-16 fighter the Chiayi air force base in southern Taiwan during a demonstration on January 25, 2016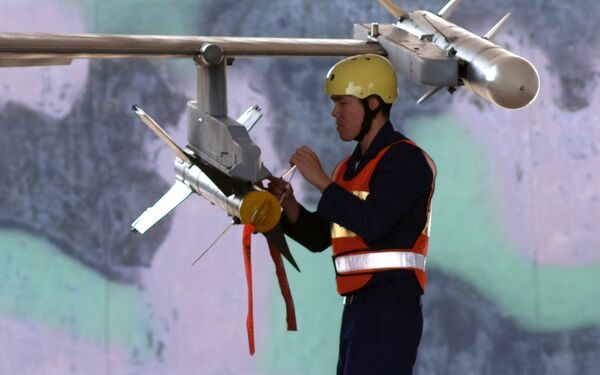 A Taiwanese soldier loads an AIM-09 missile onto a US-made F-16 fighter the Chiayi air force base in southern Taiwan during a demonstration on January 25, 2016
"China resolutely opposes the sale of weapons to Taiwan by the US," Vice Foreign Minister Zheng Zeguang said during a meeting in December with Kaye Lee, a top Washington diplomat in Beijing.
"In order to safeguard the nation's interests, the Chinese side has decided to take necessary measures, including the imposition of sanctions against companies participating in the arms sale to Taiwan."
Regardless of whether China follows through on its threat, Washington needs to be ready for them, Harrell warns.
Beijing's threat mirrors Washington's own approach, he adds, particularly that towards Iran.

21 December 2015, 06:02 GMT
"Between 2010 and 2015, the US effectively gave companies a choice: If they did prohibited business with Iran, like buying oil, they would get cut off from doing any business in the United States. Forced to choose between access to the world's most important financial system and an Iranian market less than 1/30th the size, most companies stuck with Washington and avoided Tehran," he explained.
Now it is China who is trying to force US companies to choose between defense sales to Taiwan and access to a Chinese economy that is nearly 20 times larger.
Harrell also explains why it might come as a hard blow for the US:
"While US companies do not currently sell military equipment to China, many US defense contractors do sell civilian passenger aircraft, aviation parts and other civilian equipment in China and could find their ability to continue those sales cut off by Beijing," he says.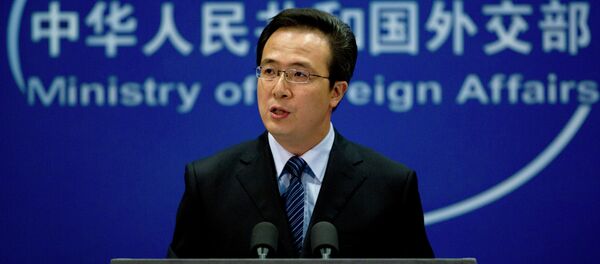 18 January 2016, 12:43 GMT
He added that Chinese policymakers understand that their growing economic and financial clout makes sanctions threats more credible, as "China is a critical market for US products from cars to computer chips, and companies like Wal-Mart, Apple, MasterCard and Starbucks are among the leading American firms that generate at least 10 percent of their business in China, according to data compiled last year by Factset Research."
He also warns that other countries, like Russia, have also begun to assess areas where they have economic leverage they can use against Washington and its allies.