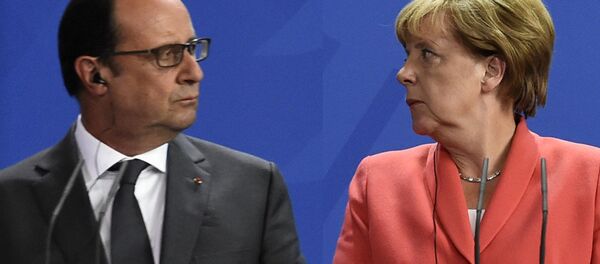 22 January 2016, 14:07 GMT
The two-day crisis meeting comes against the backdrop of a failure by the EU to secure its borders as tens of thousands of refugees continue to cross through the Western Balkan route in to Europe in the hope of finding asylum.
Europe has been stunned by the mass movement of people fleeing warzones — including Syria, Iraq and Afghanistan — and has been unable to stem the tide of people crossing the Schengen external borders. The EU has now threatened to temporarily expel Greece from Schengen and close its northern border with the rest of Europe.
Now there are fears that the whole Schengen borderless Europe idea fill fail completely unless the EU reaches an agreement on relocation, security and a common immigration policy — now of which are on the cards right now.
"We are running out of time and we cannot afford to continue at the current pace. A concerted effort is needed in order to help people in need, to protect our external borders, to eliminate the terrorist threat and to keep EU citizens safe. I will be very frank with you: This year has not started easy, and I am not optimistic," EU Migration Commissioner Dimitris Avramopoulos said.
In 2015, more than a million people reached Europe's shore looking for protection. However, more than 30,000 have already arrived by sea alone in the first three weeks of 2016.
Refugee Failures
Repeated attempts by the EU member states to reach agreement over the crisis have failed. A plan to relocate 160,000 refugees from Greece and Italy has only managed to relocate just over 200 people. Promised 'hotpots' to process the refugees in both countries are still not fully operational.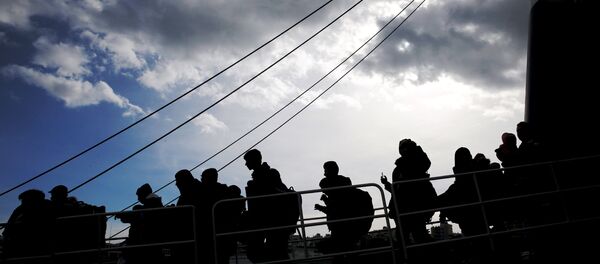 25 January 2016, 12:12 GMT
At the start of January, in the hotspots of Italy — Lampedusa, Pozzallo, Porte Empedocle, Augusta, Taranto and Trapan — there were only 40 experts dealing with 2,250 refugees.
In Greece, with hotspots in Lesvos, Chios, Samos, Leros and Kos — there were 448 members of Frontex and other staff, dealing with 1,840 refugees. However, in two of its hotspots — Leros and Kos — it listed there being no reception capacity, yet there were 87 staff, including "Screening and debriefing teams, Border Surveillance, Officer and Advance Level Document Officers."
There is no agreement in Europe over where to relocate the refugees, with many Eastern European countries shunning a proposed mandatory quota system. Meanwhile, many countries — including Croatia, Slovenia, Hungary, Germany, Austria, Denmark, Sweden and Italy — have all imposed some form of border control in breach of the Schengen agreement.
The principle of the freedom of movement of people in central to the EU vision. The EU ministers' admission that it could be suspended for up to two years will strike a blow to the very heart of the EU and threaten trade. Border checks will lead to transport delays, which will begin to threaten the economic performance of many member states reliant on imports and exports.