German Chancellor Angela Merkel's open door refugee policy has raised fears in Germany's Jewish community regarding anti-semitic attitudes from migrants coming from countries where such attitudes are mainstream.
"Many refugees are fleeing the terror of the Islamic State and want to live in peace and freedom, but at the same time they stem from a culture in which hatred of Jews and intolerance are a permanent part," President of the Central Council of Jews said in November.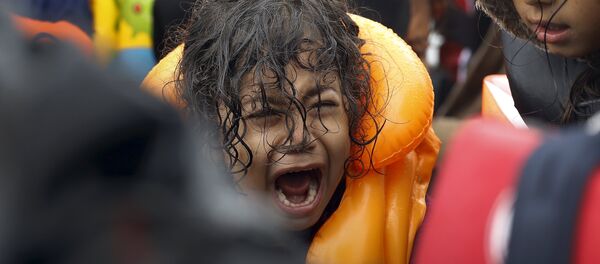 24 January 2016, 14:51 GMT
Merkel has moved to acknowledge the issue, which previously racked France, with Paris seen as a dangerous place for Jews. A video of a man walking through Paris in traditional Jewish clothing showed him targeted with disparaging remarks.
"Unfortunately, anti-Semitism is more widespread than we naturally imagine. And so we must confront it," Merkel said in a recent podcast.
As with the sexual attacks in Cologne, Merkel did not note the recent influx of refugees as motivation for her statement. She did, however, ask Germans to be more vigilant regarding young people from countries "where hatred of Israel and anti-Semitism is widespread."
Anti-Semitic attacks have previously been regarded as primarily the doing of German-born far-rightists.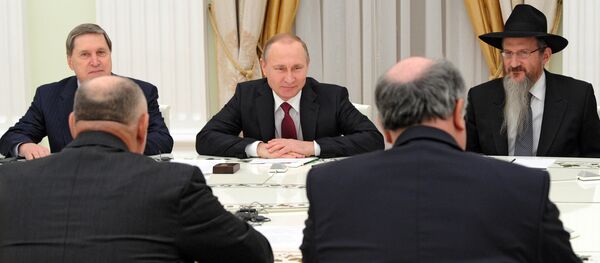 21 January 2016, 07:35 GMT
Germany's difficult history with the Jews, which previously culminated with the Holocaust, in which six million Jews from around Europe were killed, along with other minorities such as Roma, communist activists, and Soviet prisoners of war.
German governments since then have focused on paying reparations to Jews, as well as improving ties with the Jewish state of Israel. According to French philosopher Alain Finkielkraut, the migrant crisis provided an opportunity for Germany to redeem itself for past wrongdoing.
"As the first wave of refugees arrived, the Germans believed that the moment had arrived to cleanse their historical blackmark. They could buy themselves free," Finkielkraut wrote in German weekly Die Zeit, cited by the National Interest.
With many German Jews now said to be thinking of leaving the country, it is unclear how Merkel would resolve the apparently opposite choices of accepting refugees and improving Germany's image.