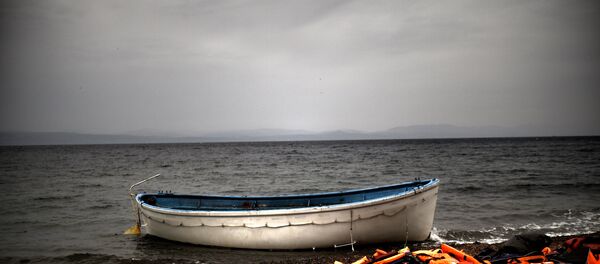 26 January 2016, 14:19 GMT
Mouzalas told Newsnight that the minister said, "Just push [refugees] back into the sea. The Belgian said 'go against the law. I do not care if it's illegal. Just push them back'," Mouzalas told the British channel.
However, the Greek coastguard has already been accused of pushing back boats. Human rights organization Amnesty International (AI) claims the practice has been happening on a regular basis over the last three years, which they say constitutes as a breach of its international obligations and EU law.
In one report, 13 refugees told AI that their inflatable boats were rammed, knifed or capsized while being circled by the Greek coastguard. The Greek government deny the accusation.  
Meanwhile, migration minister Mouzalas' claim — that he was told to push back refugee boats — was reiterated by Greek broadcaster, SKAI TV, to whom he said:
"An unbelievable minister proposed setting up a camp for 400,000 refugees in Athens and offered the possibility of leaving the Schengen zone and pushing [refugees] back into the sea."
More than a million refugees and migrants arrived in Europe in 2015, the majority of them via Turkey to Greece, where they continued their journey north through the Schengen zone, to Germany.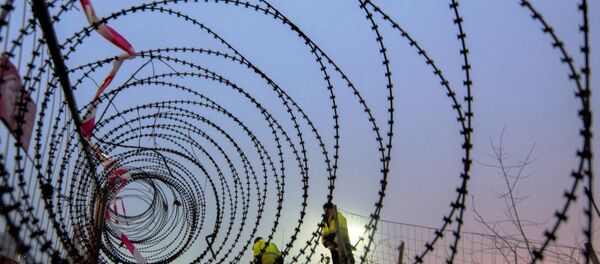 26 January 2016, 12:34 GMT
At the height of the crisis in August 2015, Greece appeared unable to cope. Refugees were left stranded in make-shift tents forced to live in squalid conditions while the authorities appeared to almost give up in trying to officially process every migrant arriving on Greek shores.
Following an investigation last November, a European Union executive has concluded that Greece could face more border controls with neighboring states by May this year, if it didn't fix "serious deficiencies" in its management of the country's external borders.
"If the necessary action is not being taken and deficiencies persist, there is a possibility to allow member states to temporarily close their borders," European Commission vice president Valdis Dombrovskis told a news conference.
"The draft report concludes that Greece seriously neglected its obligations and that there are serious deficiencies in the carrying out of external border control that must be overcome by the Greek authorities," Dombrovskis said.
Draft Schengen eval. report on #Greece: the country is seriously neglecting its obligations when it comes to external border controls #EC

— Valdis Dombrovskis (@VDombrovskis) January 27, 2016​
The move to implement new border checks in Greece in seaports and airports has been seen by some as bullying tactics implemented by Brussels on a country whose economy is heavily dependent on tourism. In order to stop the influx of migrants to save the Schengen zone at Greece's expense, the country could find itself sealed off from the rest of Europe.
A predicament that will come as no surprise to Greece, whose economy remains at the mercy of its European creditors and the number one destination for refugees.