Officials are fighting over a $580 billion funding request, with Secretary of the Navy Ray Mabus angry over Carter's attempts to roll back plans on an ocean-going combat ship to use the money for fighter jets and cyber warfare.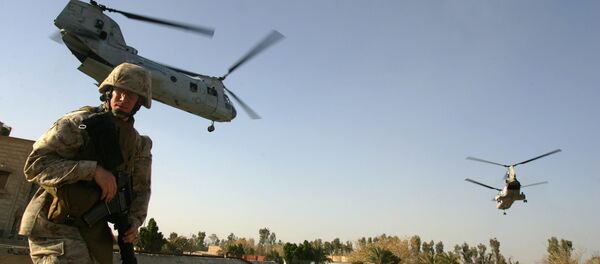 27 January 2016, 09:22 GMT
Carter is complaining that the Navy is too focused on quantity over quality, as the Lockheed Martin-built ships that Mabus wants are cheaper and will allow the Navy to purchase more, but are thought to be less lethal for combat.
Army Secretary Eric Fanning is upset with new budget plans, that include a reduction in ground troops to allocate more money toward weapon projects. The Army Secretary has argued that plans to shrink the amount of troops should no longer apply as they were made "when we didn't have ISIS, we didn't have Russia," Anti War reports.
Aside from a revolt in his own ranks, Carter's long term plans for the military are further complicated by the US seeming to be unable to leave the Middle East, a further drain on budget resources.