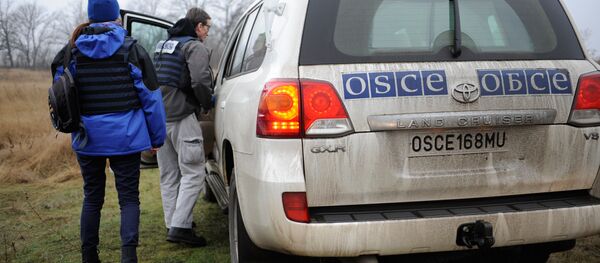 26 January 2016, 17:14 GMT
DONETSK (Sputnik) – The self-proclaimed eastern Ukrainian Donetsk People's Republic has proposed a compromise in the Ukrainian Constitution that would guarantee the republic's special status, DPR delegation head of the Contact Group Denis Pushilin said Wednesday.
"The DPR has proposed to the Contact Group to review a compromise to the amendment in the Ukrainian Constitution that was prepared by our lawyers. It provides actual guarantees for Donbass's special status and the political rights of our people, for which we have spilled blood," Pushilin was quoted as saying by the Donetsk News Agency.
Earlier in the day, meetings of the political and security subgroups of the Trilateral Contact Group on Ukraine reconciliation kicked off in the Belarusian capital Minsk.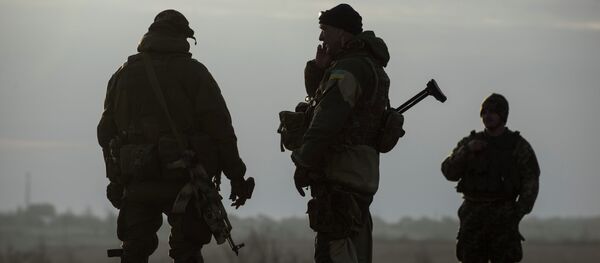 22 January 2016, 09:21 GMT
Parts of eastern Ukraine have been suffering from a humanitarian crisis, caused by a military operation launched by the Kiev authorities in April 2014 against local militias. The latter refused to recognize the pro-Western government in Kiev, which came to power in 2014 after what they consider to be a coup.
In February 2015, the leaders of Ukraine, Russia, Germany and France worked out a deal on Ukrainian reconciliation in the Belarusian capital of Minsk. Key points of the Minsk deal include a ceasefire, weapons withdrawal from the line of contact in eastern Ukraine, constitutional reforms, including a decentralization of power in the country, and the granting of special status to the Donbas region.