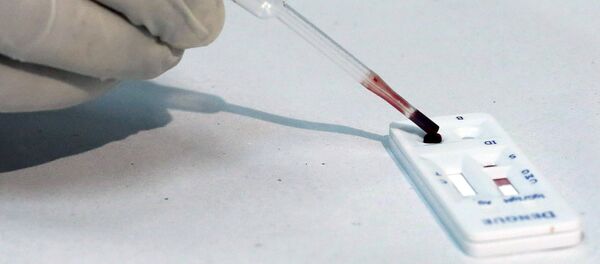 27 January 2016, 07:40 GMT
STOCKHOLM (Sputnik)
–
The virus, which has been linked to brain defects in unborn babies, has been registered in 21 countries, including both Americas, since last March and is now being reported in Europe.
"There is no reason to believe that the virus will spread across Sweden. There are no mosquitoes here, which carry the virus," state epidemiologist Anders Tegnell told TV4 television channel.
The virus does not cause serious complications in adults. However it can lead to babies being born with microcephaly, which is a case of an underdeveloped brain.
Most recently, a Dane has tested positive for the mosquito-borne disease after returning from a trip to South and Central America.