MOSCOW (Sputnik) — Former Ivory Coast President Laurent Gbagbo has denied charges of war crimes and crimes against humanity during his trial at the International Criminal Court (ICC), media reports suggested Thursday.
Gbagbo, who was transferred to the ICC in 2011, is facing charges on crimes against humanity, including murder, rape and persecution. Gbagbo is suspected of orchestrating violent protests in Ivory Coast after he lost the 2010 elections and refused to step down. The clashes left over 3,000 people dead, according to UN figures.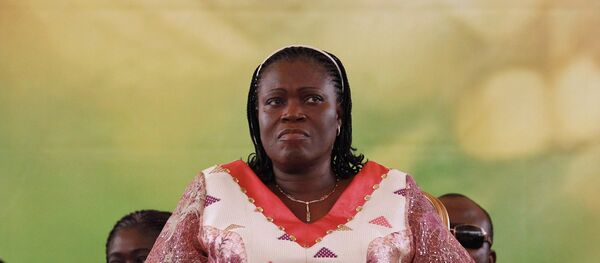 According to the BBC, Gbagbo claimed he was not guilty as the charges against him were being read out.
The media outlet claims that the prosecution had 138 witnesses to bring over.
In 2015, former first lady of Ivory Coast, Simone Gbagbo, was sentenced to 20 years in prison for undermining state security after the 2010 elections. She was also accused of organizing armed gangs and violating public order.