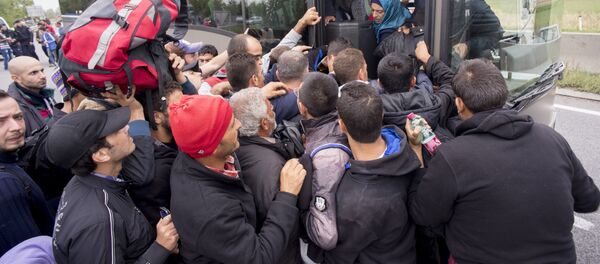 28 January 2016, 15:18 GMT
MOSCOW (Sputnik) – A country of origin is not a decisive criterion for the Austrian authorities while deciding whether to grant or refuse asylum to a refugee, the head of the Interior Ministry's Department for Immigration Police, Crisis Management and Civil Protection, Johann Bezdeka, said Thursday.
"We have no right to take it into account. A decisive factor is whether there is a [political] persecution in a particular case, which can be proved. This is the only factor that is taken into account in Austria," Bezdeka said during a video conference at the Rossiya Segodnya International Information Agency.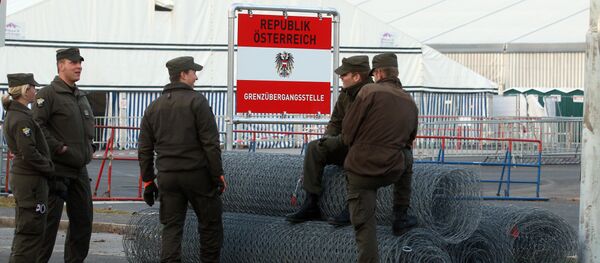 28 January 2016, 15:01 GMT
About two-thirds of refugees arrive in Austria from Syria, Afghanistan and Iraq, he noted, adding that other top five countries of migrants' origin also included Iran and Pakistan.
Europe has been beset by a massive refugee crisis, with hundreds of thousands of undocumented migrants fleeing their home countries to escape violence and poverty. The number of migrant and refugee arrivals by sea to Greece, the gateway into EU borderless Schengen zone, so far in 2016 stands at 45,361 people, almost 31 times more than in January 2015, according to the International Organization for Migration (IOM).