27 January 2016, 12:15 GMT
MOSCOW (Sputnik) — Russia and the United States agree that upcoming intra-Syrian negotiations in Geneva have no prospects to succeed without the participation of Syrian Kurds, Russian Deputy Foreign Minister Gennady Gatilov said Thursday.
"We mean Kurds, of course, without whom there is no point to hope for any progress or decisions being made. We believe that the Kurds must participate," Gatilov told RIA Novosti. Asked whether Washington agrees with this, he stated "as far as we understand, yes."
Syrian Kurdish fighters have put up a fierce resistance against Islamic State (ISIL), also known as Daesh, militants, outlawed in many countries including Russia, in northern Syria. Last summer, they recaptured a string of villages along the Turkish borders from Daesh and took the road to Raqqa under their control.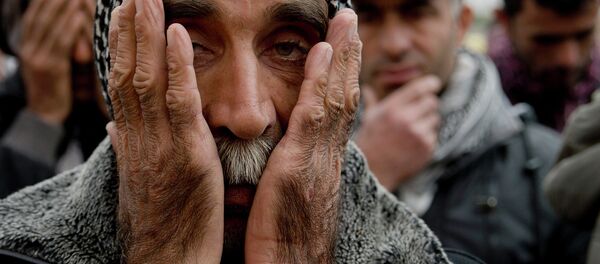 27 January 2016, 08:22 GMT
But Ankara, a key regional player, has been
opposed to involvement
of the Syrian Kurdish Democratic Union Party (PYD) in Geneva talks, claiming it is linked to the pro-independence Kurdistan Workers' Party (PKK) militant movement, which is active in southeastern Turkey.
PYD's exclusion prompted protests in the Kurdish community, with PYD calling to recognize its five-year-long struggle against Daesh which gives it the right to be present at Syrian peace talks, according to Abd Salam Ali, the group's representative in Russia.
The talks between Syrian opposition factions and the government of President Bashar Assad were due to begin Monday, but they were put back until Friday pending a UN response to opposition's demands, including the end of the government siege on rebel-held areas.