Admiral Harry Harris said the US Navy will continue to conduct so-called freedom of navigation operations, as it did in October when a US destroyer sailed near an artificial island that Beijing built in the South China Sea.
"As we continue down the path of freedom of navigation operations, you will see more of them and you will see them increasing in complexity and scope," Harris said. "In general, we will continue to do freedom of navigation operations in the South China Sea as we do everywhere else in the world."
In October, the USS Lassen sailed within 12 nautical miles of Chinese-claimed territory with no prior notification, which angered Beijing. The warship passed without conducting military activity, which is permitted by international law under the principle of "innocent passage."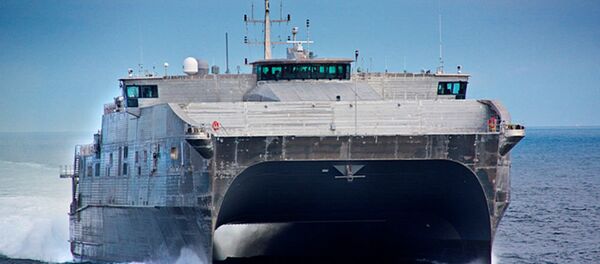 28 January 2016, 20:49 GMT
Some experts suggest that because the ship did not conduct military exercises, the passage did not challenge China's claims. Harris, speaking during a forum at the Center for Security and International Studies in Washington, argued that the operation still made a stand for international law.
"I believe that the Lassen operation did challenge some aspects of China's claims," he said. "For example, the requirement to give prior notice before you do innocent passage."
China claims over 90% of the South China Sea, but there are competing claims by Indonesia, the Philippines, Vietnam, Brunei, Malaysia, and Taiwan. 
The United States does not take a position on the territorial dispute, but strongly opposes China's construction of artificial islands in the region. Washington suspects the islands will be used as military outposts, while Beijing asserts they will serve primarily humanitarian purposes.