Professor Chu Shulong, the director of the Institute of International Strategic and Development Studies at Tsinghua University in Beijing, told IHS Jane's that the deployment will likely occur when the Chinese People's Liberation Army Navy's second aircraft carrier is fully operational.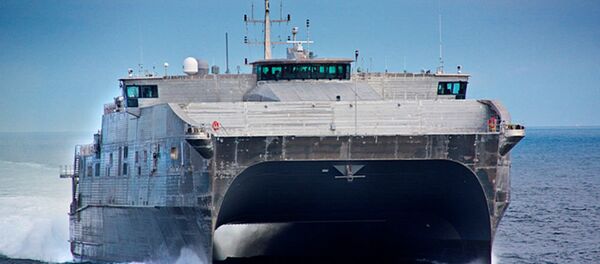 28 January 2016, 20:49 GMT
"For the Northern Sea, Yellow Sea, and Eastern Sea, China does not need an aircraft carrier. Chinese land-based [aircraft] are capable of reaching places like the Diaoyu Islands," Chu said, in reference to the territories also claimed by Japan and known in Tokyo as the Senkaku Islands.
However, the same cannot be said of China's territories in the South China Sea, the professor told IHS Jane's on Thursday.
"Should the Americans send their [aircraft] and ships into the South China Sea, China currently does not have the [aerial] capacity to deal with such a challenge," Chu said.
He added that it will take about an hour for Chinese fighter aircraft from the nearest airbase on Hainan Island to reach the southern regions of the South China Sea.
"These challenges [from the United States] will most likely take place very frequently in the future," Chu said.
The US Navy's freedom of navigation operations, notably the sailing of a warship past a Chinese-built island in October, has convinced Chinese military leaders that the deployment of an aircraft carrier in the South China Sea is necessary going forward, he added.
The first-ever Chinese-built aircraft carrier is currently under construction at the Dalian Shipyard in China's Liaoning province. The vessel will join what is now China's only carrier, the Liaoning, a Soviet-era ship which Beijing purchased from Ukraine in 1998.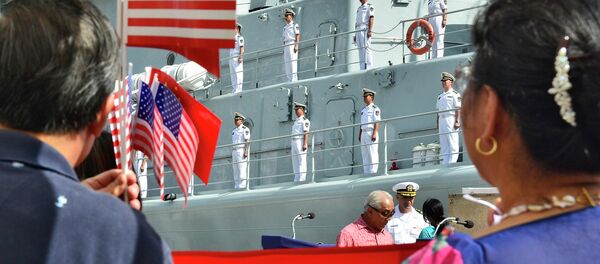 28 January 2016, 00:01 GMT
China claims more than 90% of the South China Sea, but there are competing claims by Indonesia, the Philippines, Vietnam, Brunei, Malaysia, and Taiwan.
The head of US Pacific Command, Admiral Harry Harris, on Wednesday said the US Navy will continue to conduct freedom of navigation operations in the South China Sea as a challenge to China's territorial claims in the region.
The United States does not take a position on the territorial dispute, but strongly opposes China's construction of artificial islands in the region. Washington suspects the islands will be used as military outposts, while Beijing asserts they will serve primarily humanitarian purposes.