WASHINGTON (Sputnik), Leandra Bernstein — The US Army is not providing cyber unit training to America's international partners, head of Army Cyber Command (CYBERCOM) Lt. Gen. Edward Cardon told Sputnik.
"You have to have a top secret US clearance, so that makes it pretty restrictive on who can be in the current force for the Army," Cardon said on Friday.
Asked directly if any international partners are being trained by US Army Cyber Command, Cardon answered, "No."
Earlier this month, CYBERCOM Commander Adm. Mike Rogers outlined key priorities for 2016, including improving international partnerships. Rogers stated that CYBERCOM will be "increasingly" dealing with "key allies and friends around the world" to address challenges in the cyber domain.
In 2016, US Army Cyber Command is expected to stand up 41 cyber units at initial operating capacity. At present, there are around 9,000 service members working in 133 cyber units across the Department of Defense.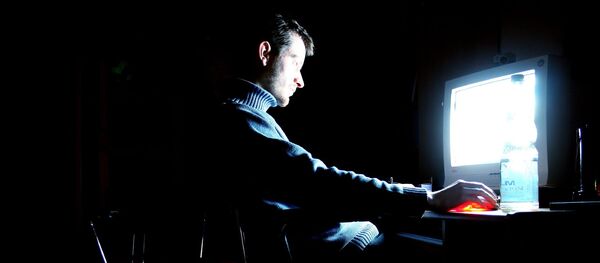 29 January 2016, 20:56 GMT
Lt. Gen. Edward Cardon added that the US Department of Defense will wait for its newly fielded cyber units to evolve before making request to increase the size of its cyber force.
"As with all military capabilities, [the number of cyber units] will either expand or contract to fit the mission space that they are in… I don't think the door is closed on what it will look like down the road at all," Cardon said on Friday.
"It has been an evolutionary process," Cardon said of the four years since the Defense Department was first tasked with establishing Cybercommand units across the services.
"We are learning a lot from the way we're using them now," Cardon added, noting regular changes in the training due to the rapid changes in the cyber domain.
The Cybercommand is still working through major challenges in the cyber domain, including defining and meeting its own charter goal of defending the United States against a cyberattack of "significant consequence."
In 2015, Cybercommand was given $546 million in funds, but will have to work with a nearly 7 percent cut in resources in 2016, when it is expected to fully field its 133 units.