The USS Curtis Wilbur sailed within 12 nautical miles of the Triton Island in the Paracels, without giving prior notice to China, Taiwan and Vietnam, who claim the islands as their own. China's Defense Ministry called the move "unprofessional and irresponsible," adding that similar operations "severely violate Chinese laws" and undermine regional peace and stability.
Senator John McCain issued a statement praising the operation for challenging what he referred to "excessive maritime claims" that allegedly limit the rights and freedoms of other nations under international law. He also expressed hope that similar moves "will become so routine that China and other claimants will come to accept them as normal occurrences."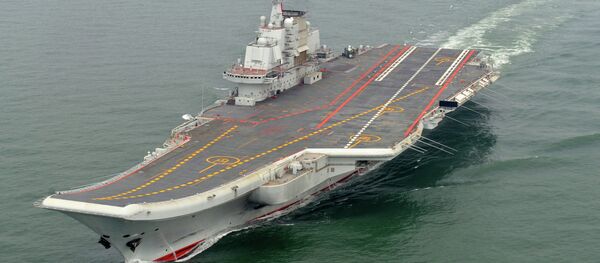 29 January 2016, 19:28 GMT
McCain appears to be ignoring the fact that China has nothing against more than 100,000 ships passing through the South China Sea, a major shipping route and an area rich in resources. Beijing does object to military ships sailing into its territorial waters unannounced. Moreover, China has repeatedly stated that it is ready to settle any territorial disputes in the area through bilateral talks with the claimants, not outside powers.
The previous incident took place in late October, when the USS Lassen sailed within 12 nautical miles of Subi Reef, an artificial feature in the Spratly archipelago, much to Beijing's discontent. The US Navy later said that similar operations would be conducted in the future despite the fact that China's views them as illegal and dangerous.
If sending Arleigh Burke-class guided missile destroyers to China's territorial waters is America's way "of being objective, fair and reasonable, [then] there must be serious doubts about its sincerity to settle the issue and maintain regional peace," an op-ed published by China's official Xinhua news agency asserted.