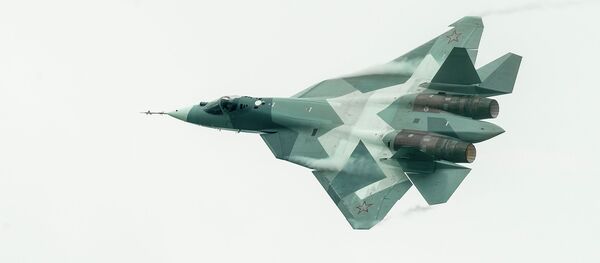 30 January 2016, 18:28 GMT
The Pentagon
unveiled
that as many as 500 F-35 jets may be constructed before their effectiveness is even proven in a series of tests, according to Bloomberg. The examination of the fighter jet's performance was delayed for a year and is now set to begin in 2018.
The freshly built aircraft will immediately require modifications, the specifics of which engineers are not yet aware, according to the annual report conducted by the Pentagon's top weapons tester Michael Gilmore. That means the jets will need additional funding which is not set up in current documentation.
"These modifications may be unaffordable for the services as they consider the cost of upgrading these early lots of aircraft while the program continues to increase production rates in a fiscally constrained environment," Gilmore explained in the report.
Production rates are projected to be gradually increased over the next few years. Eventually the US hopes to get a fleet of 2,443 F-35s for themselves and supply of the same jets for their allies including the UK, Italy, Australia and Japan.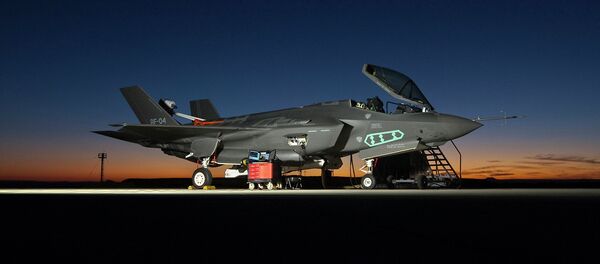 19 January 2016, 23:01 GMT
By 2020, the Pentagon intends to increase the total number of annually-produced planes to 120 from this year's total of 57.
While production is ongoing, the F-35 has a bunch of problems that need to be fixed.
Flaws include the insufficiency of the fuel system which limits the maneuverability of the plane, "poor accuracy" of the diagnostic system called "ALIS," problems with fasteners and grommets as well as with escape system that could break the pilot's neck while ejecting him.
But what's more important for a fighter jet considered to be a "flying computer" is its software issues.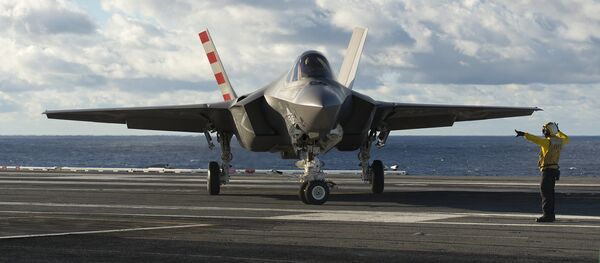 13 January 2016, 01:04 GMT
Gilmore wrote that general testing was suspended due to failures of "3F" software that provides the F-35 with its combat capabilities. The software check will last until January 2018, some 15 months later than initially scheduled.
After that, the combat test will start. If the results show F-35s meet initial requirement, the Pentagon will give a green light to the full-rate production. Under the most optimistic scenario, it will happen as early as in April 2019.
The Air Force last marked the set date as "red," meaning it is jeopardized because of "Block 3i" problems new avionics stability problems," Gilmore concluded.