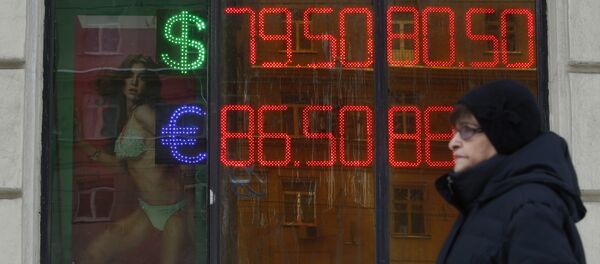 20 January 2016, 11:20 GMT
Hedge funds and large speculators have gone bullish on the ruble for two weeks already, according to
data
from the US Commodity Futures Trading Commission.
As for January 26, long positions surpassed short positions by 2.064 contracts, the biggest spread since mid-November.
Against the previous week, short positions decreased by 597 contracts while long ones grew by 816.
For the first time in 2016, US investors turned confident about the ruble in mid-January. At the time, Juan Prada, a foreign-exchange strategist at Barclays Plc, said this was more likely "profit taking" after a huge drop in currency.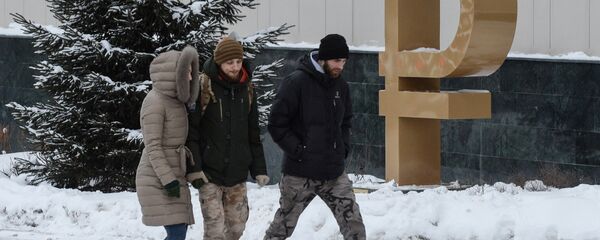 21 January 2016, 11:47 GMT
"The ruble is highly correlated with oil, and if we see oil resuming its decline, we might probably see bearish sentiment regarding the ruble again," he was quoted as saying by
Bloomberg
.
Recently, the Russian Central Bank raised the ruble's official rate against the US dollar and euro by more than two percent. Ruble was trading 75.17 to dollar and 81.9 to euro.
The Russian currency rose after oil prices rebounded last week. On January 29, Brent crude reached $35.99 a barrel. The central bank's decision to keep the key interest rate at 11 percent also contributed to strengthening of the currency, according to RBK.
Since January 21 when ruble tumbled to a record low of 86/$1 the Russian currency has risen by 13 percent.