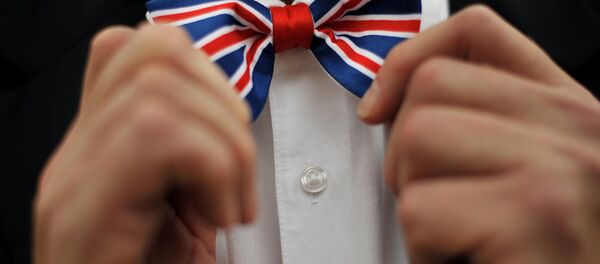 30 January 2016, 12:50 GMT
LONDON (Sputnik) — The United Kingdom is set to hold a referendum on its membership in the European Union by the end of 2017 as part of UK Prime Minister David Cameron's pres-election pledge to renegotiate the conditions of Britain's relationship with Europe.
Campaigners wanting to be involved in promoting the outcome of the vote on whether Britain should stay or leave the 28-nation bloc will have to register with the Commission. They will also have to report all loans and donations that are over 7,500 pounds ($10,700).
A law on the referendum was adopted on December 17, 2015. The exact date of the vote is not known yet. The question will be "Should the United Kingdom remain a member of the European Union or leave the European Union?"
Last month, Cameron confirmed that UK ministers would be allowed to campaign for either side in the EU membership referendum.