PARIS (Sputnik) – French President Francois Hollande ordered to continue airstrikes against the Daesh jihadists during a Monday Security and Defense Council meeting, the Elysee Palace announced.
"The Council discussed French military operations against Daesh in Syria and Iraq. The president of the republic ordered to continue the airstrikes aimed at  neutralizing the Daesh terrorist organization's critical capabilities," the president's office said in a statement.
The council's members also talked over the ways to support "moderate Syrian opposition" ahead of the Geneva peace talks.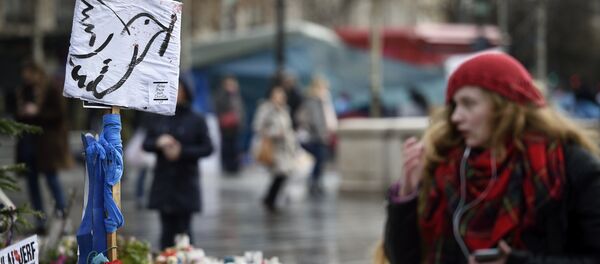 29 January 2016, 18:29 GMT
"The president of the republic once again reminded of the need to prevent attacks against the Syrian population and to contribute to the achievement of a political transition of power — the only solution that can bring lasting peace in the country and eliminate the terrorist threat posed by Daesh," the statement highlighted.
Paris has been bombing Daesh positions as part of US-led coalition of some 60 nations in both Syria and Iraq.
On January 21, Hollande pledged to increase the intensity of the anti-Daesh airstrikes in Syria and Iraq in 2016.
The European country stepped up its counterterrorism campaign following a series of terrorist attacks in Paris that claimed 130 lives on November 13, 2015.