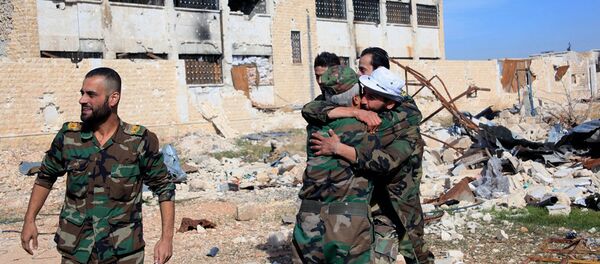 3 February 2016, 11:34 GMT
DAMASCUS (Sputnik) — The liberated towns, mostly populated by Shiite Muslims, have been under siege since 2012. The Syrian air force has been delivering ammunition and humanitarian aid to residents during the siege.
"The forward units of the army and militia have broken the siege of Nubel and Al-Zuhra… Terrorists have left these towns, but continue to pound the outskirts with mortar rounds and improvised rockets," the source told RIA Novosti.
Syria has been mired in a civil war since 2011, with the government army fighting opposition factions and terrorist groups, such as the Islamic State and the Nusra Front.
On September 30, Russia began an anti-terrorist air campaign in the country at the request of President Bashar Assad.