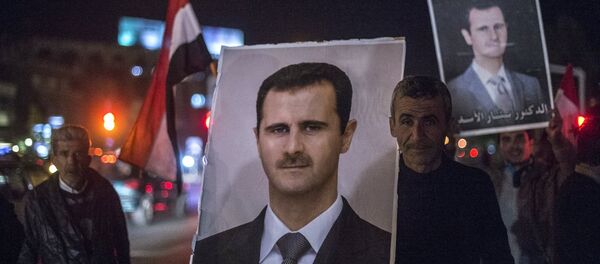 21 January 2016, 09:30 GMT
Interviewed by 
Latvian radio station Baltkom
, Abdullah, a professor of political science at the University of Damascus, suggested that when Western commentators say that Assad is an 'undemocratic leader', they are deceiving their audience, because Western allies Turkey, Saudi Arabia and Qatar aren't exactly shining examples of democracy.
"Briefly describing the conflict in Syria is not so simple; there are several layers, including the domestic and international. But I do not believe that democracy, freedom and human rights are the main object of this conflict, however the West might portray it," Abdullah said.
"The main forces fighting against the Syrian government consist of groups tied to Al-Qaeda and Islamist ideology. We are not fighting against people fighting for freedom and democracy, but against terrorists, which are clearly being supported by the government of Turkey, Saudi Arabia, and Qatar. The ideologies of these countries have nothing to do with democracy," he added.
Western leaders and the media, the analyst suggested, aren't being honest with themselves when they characterize Assad as a dictator.
"The West is being dishonest on this matter. I do not want to polemicize about whether Assad is a democratically elected leader or not, because the West's key allies [in the region] are Saudi Arabia and Qatar, and they are not exactly shining examples of democracy."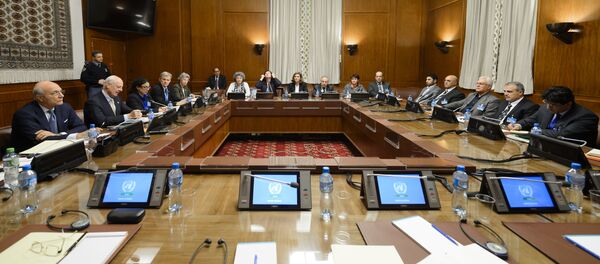 3 February 2016, 20:23 GMT
In truth, Abdullah noted, "democracy is just the slogan under which the West hides its real objectives in Syria. [The path to] democracy demands a long process, touching on culture, reforms in the country; it doesn't come about overnight."
Ultimately, the analyst suggested, the West is keen on removing Assad because he interferes with their geopolitical plans for the region. For the US and Europe, "it's not that Assad is not a democrat, but that he stands against the West's objectives in Syria. One can love him or hate him, but he is the country's leader, and represents Syria's national interests. Look at Erdogan, the president of Turkey, a NATO member – he is not a democrat. The same is true in Saudi Arabia and Qatar. So it's all a matter of politics – to swing the Syrian government and society toward the West – these are the real goals."