"We expect a military escalation in Syria," Cete tells Loud & Clear host Brian Becker.
On Thursday, the Russian Defense Ministry also announced that it has seen mounting evidence of Ankara's plans to launch an invasion. This comes as Syrian peace talks have broken down in Geneva – something that Turkey and the West blames on Russia.
5 February 2016, 15:05 GMT
"[The peace talks collapse are] blamed on Russia for Russia's continued bombing of Syria. This is the line that they're taking," McAdams says. "But I think the reality is that the US and Turkey and the other various allies are having an absolute panic attack over the very dramatic advances over the last couple of days.
"If Turkey were to have a major ground invasion of Syria…this will be such a dramatic escalation it could not be taken without the explicit OK of Washington and NATO."
This shows that the West may be willingly inching towards World War III with Russia.
"Erdogan is trapped, so he wants an escalation between NATO and Russia," Cete says. "His main salvation from Syria and the inner politics of Turkey is to rage a war against a foreign enemy."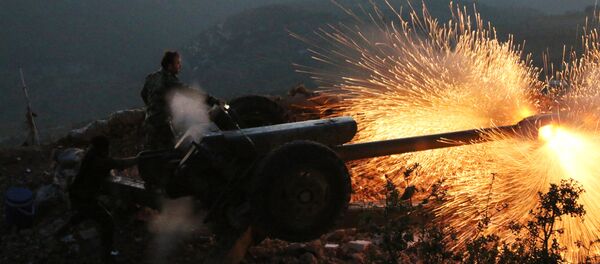 4 February 2016, 13:51 GMT
War with Syria would likely lead to large scale unrest within Turkey, as well.
"So if the Turkish government starts a war in Syria, the domestic situation in Turkey also escalates," Cete says. "A large part of the Turkish community is against any kind of war against Syria."
At the same time, Saudi Arabia has also expressed its willingness to send ground forces into Syria, should coalition allies decide that such an operation is necessary. Though for Daniel McAdams, this possibility is more laughable than frightening.
"The Saudi Arabian ground forces in Yemen have met their match, and then some. As a matter of fact, they have been so inadequate on the battlefield they had to import 10,000 Sudanese mercenaries to do their fighting for them.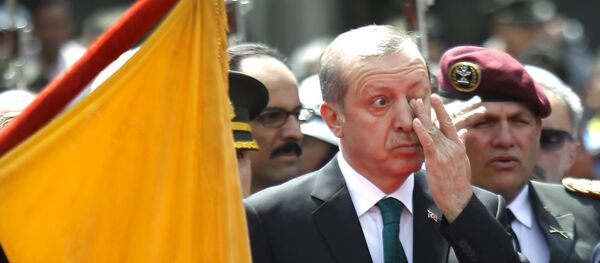 5 February 2016, 18:36 GMT
"The idea that Saudi Arabia is going to send some of its perfumed princes over to invade Syria, I think at least we get a little bit of a laugh out of this."
With the collapse of Syrian peace talks, the conflict may only end once the West and its allies cease to interfere in the country's affairs.
"I think to reach a political solution in Syria, Turkey and Saudi Arabia must be eliminated, because these two countries, right now, are preventing a peaceful solution in Syria," Cete says.
"I think the failure of the peace talks has exposed the fact that there are no moderate rebel forces in Syria," McAdams adds. "This was a fiction that the US, Turkey, Saudi Arabia and the others have been putting forth for so long, and in desperation you saw the US and the Saudis trying to put forth al-Qaeda's allies in the peace talks."