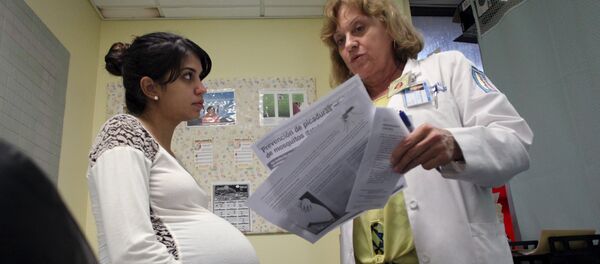 4 February 2016, 18:56 GMT
LONDON (Sputnik), Svetlana Alexandrova — The Zika virus is transmitted by daytime-active mosquitoes. Zika does not cause serious complications in adults, but it is suspected of leading to severe brain defects in newborns.
"Migrant and refugees in Europe and in other locations in general are already more susceptible to any kind of communicable diseases, including Zika virus, because of their living conditions and lack of healthcare services," Inas Hamam said.
The current Zika outbreak started in Brazil in the spring of 2015. It has since spread across Latin America, with cases having been reported in several European countries and the United States.