Austrian police confirmed the arrest of a 20-year-old Iraqi refugee who sexually assaulted and raped a ten-year-old boy in a swimming pool in the country's capital.
"He was arrested and later sent to the Josephstadt prison," Chief Inspector Roman Hahslinger of the Austrian police said in an interview with the Ruptly news agency.
"What we are talking here about is obviously or probably a case of sexual violence against a ten-year-old boy. This was also confirmed during the interrogation and the court is further to decide on the issue," Hahslinger stated.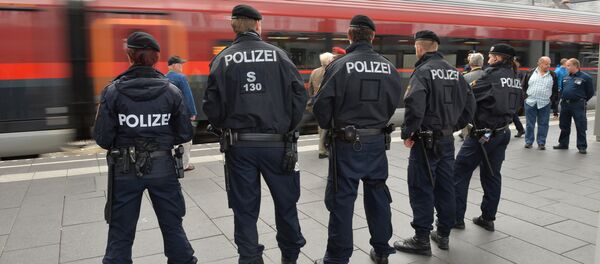 17 December 2015, 05:56 GMT
According to Hahslinger, the perpetrator is of Iraqi nationality, having an asylum status and residing in Vienna. The man crossed the Austrian border in September 2014 and said that he committed the sexual crime out of a "sexual emergency".
The man admitted he was "fulfilling his desires" as he had not had sex for more than four months. When he was asked by the officials whether it was allowed in Iraq to have sex with a ten year old boy, he replied that "such a thing is forbidden in any country of the world" and confessed he "had left a big scar in the boy's" soul.
The incident took place on December 2 when the man forced the ten-year-old boy to go with him to a changing room and then raped him. After the boy revealed the attack to the swimming pool's staff, the administration called the police, who immediately apprehended the suspect.
The perpetrator surprisingly stayed in the building after committing the crime. The boy was sent to the hospital with serious internal injuries.