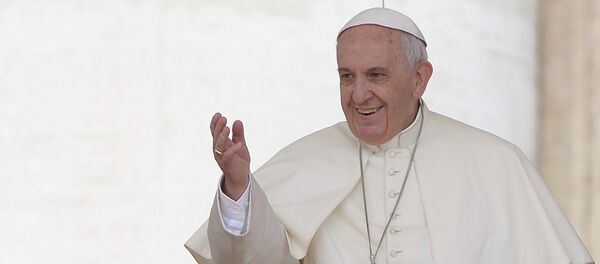 7 February 2016, 12:57 GMT
MOSCOW (Sputnik) — Russia welcomes the historic meeting between Pope Francis and Orthodox Patriarch Kirill, Kremlin spokesman Dmitry Peskov said Monday.
"You know, it's a mutual step forward and, of course, like everyone else, we expect that this meeting will be successful, and we very much appreciate the willingness of the two religious leaders to hold such a meeting," Peskov told reporters.
Pope Francis and Patriarch Kirill are expected to discuss the persecution of Christians among other matters, and to sign a joint declaration.
The Catholic Church and Orthodox Church split in 1054 is known as the East-West Schism, or Great Schism.