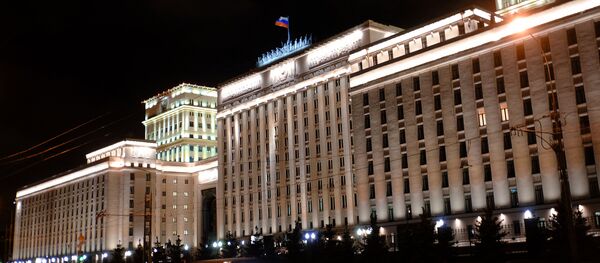 8 February 2016, 19:38 GMT
MOSCOW (Sputnik) — Russian airborne units have started a redeployment to the area of drills in southern Russia, where they will exercise repulsing simulated enemy reconnaissance attacks as part of a
combat readiness
test, the Russian Defense Ministry's press service said in a statement on Tuesday.
Units of the Southern Military District, with participation of separate units of the Airborne Troops and military-transport aviation, started snap exercises on Monday.
"Divisions of the Kamyshin compound of Airborne Troops in the framework of combat readiness check of Southern Military District troops are marching toward the Marinovka airport [near Volgograd city], where they will be loaded into a military transport aircraft IL-76 to be delivered to areas of tactical exercises," the statement reads.
In 24 hours, the airborne troops will have to complete the relocation and to begin training together with the units of the Southern Military District, the statement added.
According to Russian Defense Minister Sergei Shoigu, who ordered the combat readiness check, it will assess the preparedness of the Southern Military District to respond to terrorist threats, natural and man-made disasters, as well as testing their manoeuvring potential on marches.