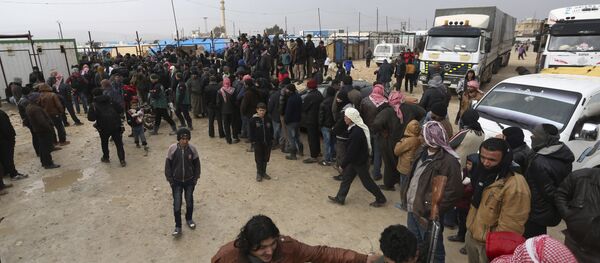 11 February 2016, 08:34 GMT
MUNICH (Sputnik) — Russia has passed proposals on a ceasefire in Syria and currently awaits a reaction from the United States, Russian Foreign Minister Sergei Lavrov said Thursday.
"We made proposals on ceasefire which are quite specific. We are waiting for the American response before taking it to the ISSG [International Syria Support Group]," Lavrov said.
Earlier in the day, Russian Deputy Foreign Minister Gennady Gatilov said Russia was prepared to discuss the issue of a possible ceasefire in Syria.
The same day, a spokesman for the French Foreign Ministry, Roman Nadal, expressed hope that a ceasefire process would be achieved in accordance with the terms of UN Security Council Resolution 2254.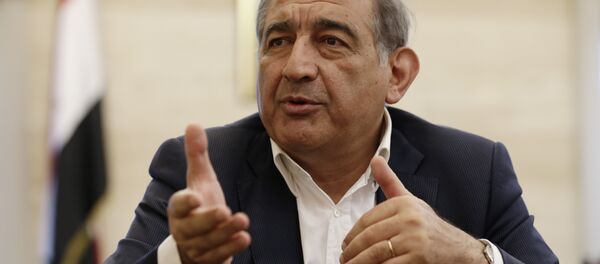 10 February 2016, 11:53 GMT
The UN Security Council Resolution 2254, adopted in December, reaffirms the goals of the previous Vienna deals to bring the entire spectrum of political groups in the crisis-torn country to the negotiating table.
On September 30, 2015, Russia launched an aerial campaign against Islamic State and Nusra Front jihadists in Syria at the request of Syrian President Bashar Assad. Both organizations are considered terrorist groups and outlawed in Russia.