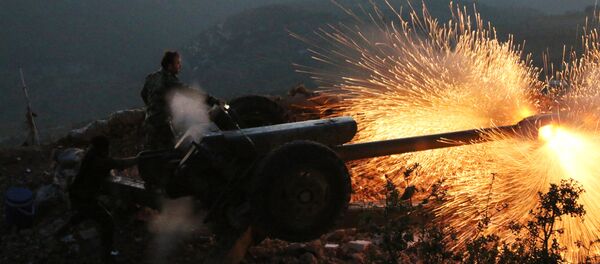 4 February 2016, 13:51 GMT
ALEPPO (Sputnik) — Turkish forces have started shelling an airbase and a village, recently captured by Kurds, in Syria's northern Aleppo region, Al Mayadeen television reported Saturday.
"Turkish forces started shelling People's Protection Units [YPG] postions on the territory of the Minnigh airbase," an YPG spokesperson told the channel.
The airbase was captured by the Nusra Front militants in 2013. Earlier this week, a militia source told RIA Novosti that the airbase had been captured and the extremists have retreated.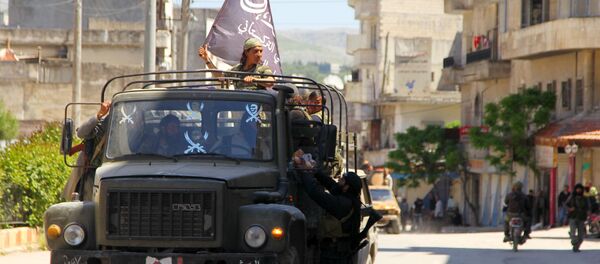 12 February 2016, 01:31 GMT
Syrian Kurds have been fighting against terrorists in Syria for years and have already liberated vast Syrian territories from their control.
Ankara claims that Syrian Kurds have links to the Kurdistan Workers' Party (PKK), a militant group fighting for Kurdish independence from Turkey.
A ceasefire between Turkey and PKK collapsed in July 2015, prompting Turkish authorities to launch a military operation in the Kurdish-dominated southeastern regions.