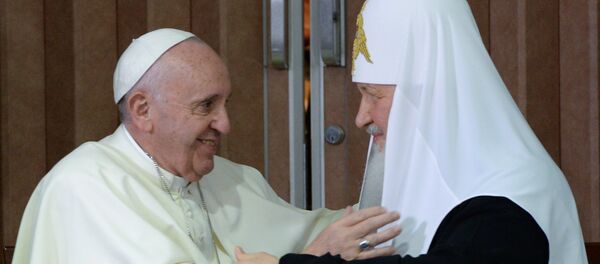 14 February 2016, 09:03 GMT
MOSCOW (Sputnik) — Cuban President Raul Castro, Foreign Minister Bruno Rodriguez and other high-ranking officials came to the Havana airport to say goodbye to the leader of the Russian Orthodox Church.
Patriarch Kirill is now on his way to the Paraguayan capital of Asuncion.
During his time in Havana, the Patriarch met with former Cuban President and leader of the historic Cuban Revolution Fidel Castro and also took part in a historic meeting with Pope Francis.