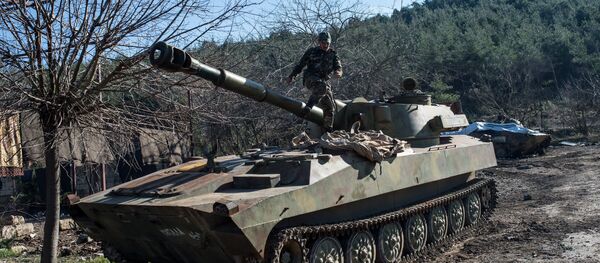 10 February 2016, 05:52 GMT
MOSCOW (Sputnik) — According to Al Mayadeen television channel, the villages were located not far from the town of
Salma
, which was a terrorist stronghold in the past. Fierce fighting preceded the liberation of the villages.
Earlier this week, the Syrian forces managed to win back more villages and heights in northern Latakia near the border with Turkey.
On Sunday, a military source told RIA Novosti that Turkish armed forces shelled Syrian army positions in the northern Syrian province of Latakia.
Syria has been in a state of civil war since 2011, with the army loyal to President Bashar Assad fighting several opposition factions and terrorist groups, including Daesh and al-Nusra Front.