MOSCOW (Sputnik) — MSF said the hospital in the northwestern Syrian city of Maarat al-Numan, in the Idlib province, was hit by four rockets earlier on Monday. It did not say which of the warring parties was suspected to be behind the attack.
"5 patients, a caretaker and a hospital guard were killed & 8 members of staff are missing, presumed dead," the MSF said on Twitter.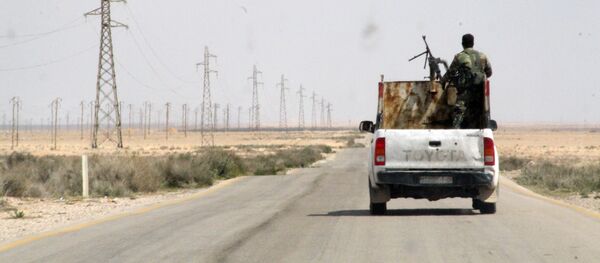 15 February 2016, 12:00 GMT
Earlier in the day, MSF said that the airstrikes on the 30-bed health facility left around 40,000 people in the active conflict zone without medical services. The airstrikes came within a few minutes of each other, in what it said appeared to be a deliberate attack, the organization added.
Last week, at least three people were killed and six wounded in airstrikes on a MSF-supported hospital in the Daraa province in southwestern Syria.
Syria has been mired in a civil war since 2011, with government forces loyal to President Bashar Assad fighting a number of opposition factions and terrorist groups, such as Daesh and al-Nusra Front.