MOSCOW (Sputnik) — Earlier in the day, German media reported that German Interior Minister Thomas de Maiziere had ordered the migration services to process 500,000 asylum applications in 2016, compared with 1.1 million last year.
"There is no specification [on the number of refugees] from the Interior Ministry and no new forecast [on the number of refugees fleeing in the country]," the spokesman told The Local newspaper.
German Chancellor Angela Merkel is set to bring up the issue of reducing the refugee influx in the European Union at the EU summit in Brussels on February 18-19.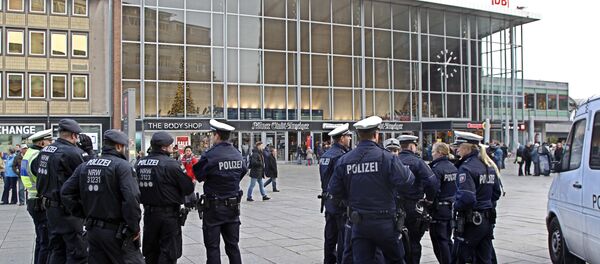 16 February 2016, 07:28 GMT
Berlin expects to negotiate intensified
Schengen border controls
, faster construction of centers to receive refugees in Greece and Italy, as well as allocation of refugees among different states.
Germany has become a key destination for hundreds of thousands of refugees and immigrants fleeing war and poverty in the Middle East and North Africa to the bloc since the start of 2015. Last year it registered nearly five times more refugees than the number registered in 2014, according to the German Interior Ministry's estimates.