KIEV (Sputnik) — Ukrainian President Petro Poroshenko said Tuesday he had asked the country's Prosecutor General Viktor Shokin to resign from his post.
"This morning I held a meeting with the prosecutor general. I suggested Viktor Nikolayevich [Shokin] writes a resignation letter," Poroshenko said in a statement published on his website.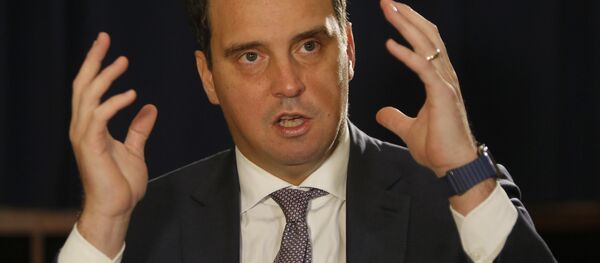 15 February 2016, 15:59 GMT
The Ukrainian leader also stated that
he supports a full revamping
of the country's cabinet, but with the involvement of the ruling coalition.
"The cabinet has done much to save the country, stabilize the economic situation and launch reforms. But the public clearly believes there has been more mistakes than achievements <…> The time for a partial reshuffle has clearly passed," he stated.