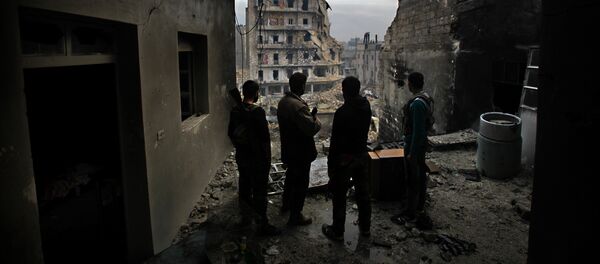 19 February 2016, 18:04 GMT
MOSCOW (Sputnik)
–
On Friday, US President Barack Obama held a telephone conversation with Turkish President
Recep Tayyip Erdogan
, urging Ankara to exercise restraint and cease ceasing artillery strikes in the area.
According to the Anadolu news agency, Turkey is using Firtina self-propelled howitzers stationed in the border province of Kilis, and is aiming for Kurdish positions and the Menagh airbase Kurds had taken control over recently.
On February 13, Turkish forces began shelling positions held by the Kurdish People's Protection Units (YPG), a Kurdish group with links to the Syrian Kurdish Democratic Union Party (PYD), in Syria's Aleppo Province. Turkish forces bombed a village and the airport, which was recently seized by Kurdish forces.
According to Turkish Prime Minister Ahmet Davutoglu, shelling was a retaliatory measure within rules of engagement.
Turkey believes that the Kurds in Syria have ties to the Kurdistan Workers' Party (PKK) militant group which fights for Kurdish independence from Turkey.