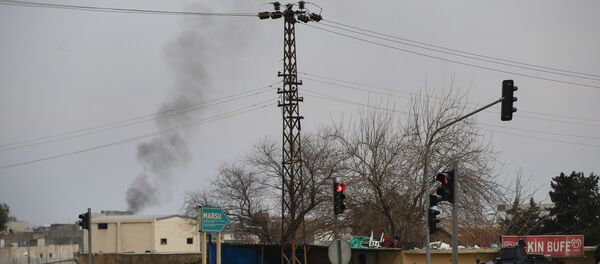 14 February 2016, 17:43 GMT
Turkey's President Recep Tayyip Erdogan told a conference on Saturday that
Turkey
has the right to conduct operations in Syria or anywhere else where there might be "terror organizations," Hurriyet Daily News reported on Sunday.
"Turkey has every right to conduct operations in Syria and the places where terror organizations are nested with regards to the struggle against the threats that Turkey faces," the Turkish president said during his address to the UNESCO City of Gastronomy: Gaziantep event on Saturday.
The president reportedly said that the situation in Syria is not a question of "the sovereignty rights of the states that cannot take control of their territorial integrity," Hurriyet reported.
"On the contrary, this has to do with the will Turkey shows to protect its sovereignty rights."
"No one can restrict Turkey's right to self-defense in the face of terror acts that have targeted Turkey; they cannot prevent [Turkey] from using it," the Turkish president said.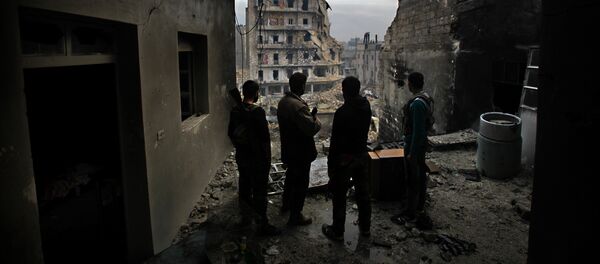 19 February 2016, 18:04 GMT
On February 13 the Turkish army
began shelling
Kurdish People's Protection Units (YPG) in Syria after they drove Islamic militia from an air base and village close to the Turkish border, justifying it as a retaliatory measure.
Last week Syrian Kurds also reported that 2,000 fighters from militant Islamic groups had crossed from Turkey into the northern Syrian city of Azaz.
The YPG  is one of the most effective forces fighting against the Daesh terrorist group in Syria, but Turkey considers it to be a terrorist organization because of its links with the Kurdistan Workers Party (PKK) in southeastern Turkey. 
Its position on the YPG is at odds with its allies in Washington, who see the Kurds as an ally against Islamic terrorism.