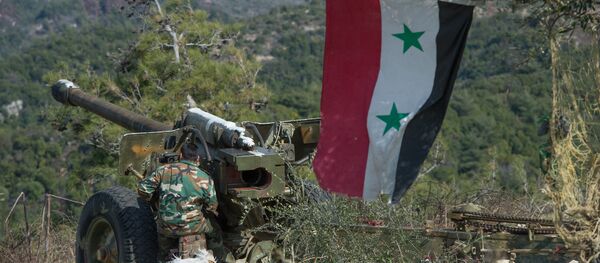 23 February 2016, 12:10 GMT
MOSCOW (Sputnik) — The Syrian government on Tuesday decided to uphold the ceasefire deal brokered by Moscow and Washington, Deputy Foreign Minister Faisal Mekdad said.
"Damascus has agreed to stop military operations. This decision was taken after a close consultation with our Russian friends," Mekdad said in an interview with the Lebanon-based Al Mayadeen television channel.
He underscored that no ceasefire would stop the Syrian army from continuing its fight against terrorists. "I think we may declare a victory in the coming days," the minister pledged.
A deal was announced on Monday by the United States and Russia to seek the cessation of hostilities in war-torn Syria starting on February 27, after a previously declared tentative ceasefire did not take hold last Friday.
The new ceasefire excludes Daesh and the Nusra Front terror groups, banned by the UN and considered as terrorist organizations in Russia and a number of other countries.