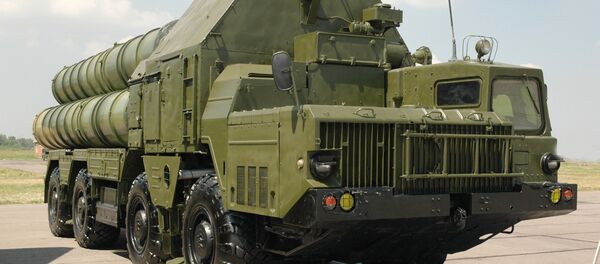 22 February 2016, 18:27 GMT
MOSCOW (Sputnik) — Combat crews deployed
S-300 surface-to-air missile systems
to designated areas, detecting aerodynamic and ballistic targets before firing salvos at simulated enemy targets, according to Muginov's statement.
The exercises took place across Russia's regions of Leningrad, Nizhny Novgorod, Kursk and Voronezh, as well as in the Republic of Karelia.
A total of some 300 units of military equipment, 50 planes and helicopters and 2,000 service personnel took part in the drills, according to the statement.
S-300 (NATO reporting name SA-21 Growler) is a missile defense system designed to fire surface-to-air missiles at aerial targets such as helicopters, warplanes and cruise or ballistic missiles.
© Sputnik
The S-300-P surface-to-air missile system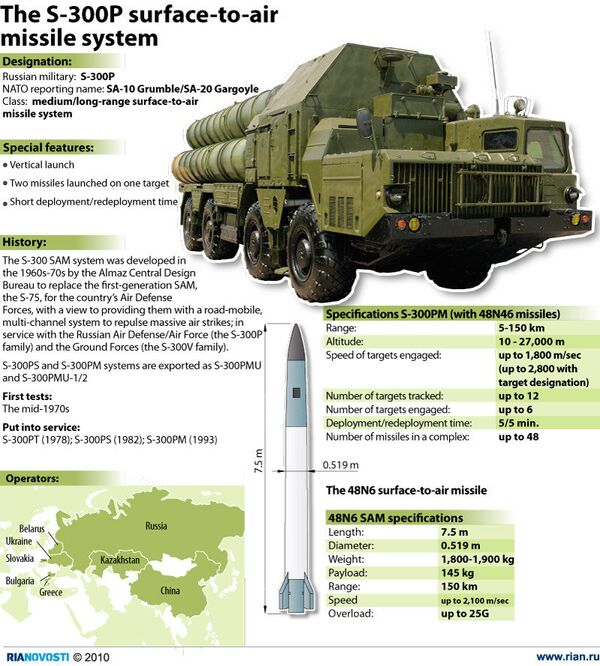 The S-300-P surface-to-air missile system