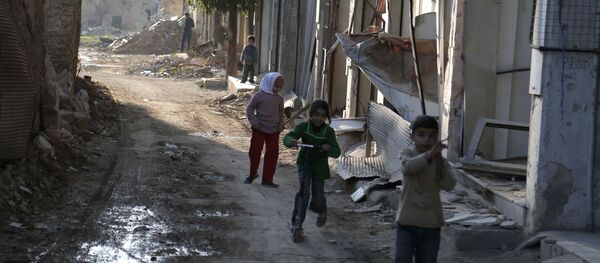 26 February 2016, 10:26 GMT
You would have had until noon this Friday to contact the US and/or Russia military and win a prize; be part of a "cessation of hostilities," ersatz "
ceasefire
" that does not apply to ISIS/ISIL/Daesh and Jabhat al-Nusra, a.k.a. al-Qaeda in Syria, as well as assorted remnants of the former Free Syrian Army (FSA) who are for all practical purposes embedded with al-Nusra.   
Compounding the drama, as background noise you have US Secretary of State John Kerry bluffing that Plan B is the partition of Syria anyway. Russian Foreign Minister Sergei Lavrov once again had to call for order in the court.
So what do you do? You're a Washington-approved "moderate rebel". So you re-label yourself as FSA. Will you fool the task force set up by the US and Russia — hotline included — to monitor the "ceasefire"? Well, at least you've got a shot. The "ceasefire" mostly applies to the Syrian Arab Army (SAA), unspecified "moderate rebels" and the Syrian Kurds. Everyone must de-weaponize by midnight this Friday.
If you've skipped the deadline, you may be in serious trouble. Because for the Russians, that qualifies you as an ally of Salafi-jihadis. You will be bombed to smithereens. And there's nothing Uncle Sam can do to save you. 
This positively Dadaist development is what passes for a road map to peace in Syria — even though odds are on Washington and Moscow will be seeing red on virtually every noon and cranny of it.
What this might spell out though goes way beyond Syria; it's all about the White House, the Pentagon and NATO's spectacular demise as exceptionalist arbiters and executioners — using Shock and Awe, R2P (responsibility to protect) or straight-up regime change — of geopolitical tangles.
Or is it?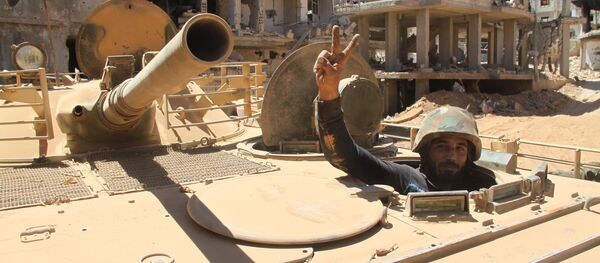 26 February 2016, 16:48 GMT
A hefty case can be made whether the "ceasefire" benefits Damascus and Moscow — considering the "4+1" (Russia, Syria, Iran, Iraq plus Hezbollah) has been heavily on the offense. The "ceasefire" may certainly benefit Washington if the hidden agenda — to re-weaponize gaggles of "moderate rebels" — still applies. After all Pentagon supremo Ash "Empire of Whining" Carter, Marine General Joseph Dunford and CIA Director John Brennan are terminal Russophobes who will never admit defeat.
The vague terms of the "cessation of hostilities" do not explicity specify that Washington, London and other members of the US-led-from-behind "coalition" should stop bombing Syrian territory. And there's nothing about suicide bombs and chemical weapons routinely used by any outfit, from ISIS/ISIL/Daesh to "moderate rebels", against the civilian Syrian population. 
So there's got to be some heavy-duty horse-trading between Washington and Moscow behind all the shadowplay. And none of it has leaked, at least not yet. 
Daddy Stole My Invasion
Meanwhile, the much-ballyhooed joint invasion of Syria by Turkey and Saudi Arabia is not going to happen because His Masters' Voice vetoed it — as Turkish Foreign Minister Mevlut Cavusoglu was forced to explain. He essentially admitted that the invasion would need the agreement of all members of the US-led-from-behind coalition fighting ISIS/ISIL/Daesh. Unfortunately, they are scared to death of being decimated by the Russian Air Force. So they might as well cozily revert to the "cessation of hostilities" charade.
On what really counts — the Syrian theatre of war — the most pressing issue is whether the SAA will finally be able to control Aleppo and environs, continue to rule in Latakia, and manage to configure Idlib as a Saudi remote-controlled Army of Conquest enclave cut off from almost all sides and depending solely on Ankara, which for its part won't dare a face-to-face with the Russian Air Force.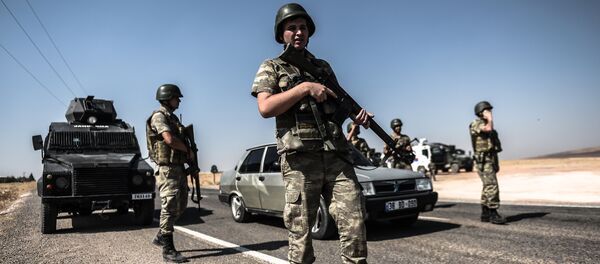 26 February 2016, 11:41 GMT
It's no wonder Turkey's Sultan Erdogan fears this ceasefire business like the plague. Because he's got nothing; at best a vague promise, extorted by Team Obama, that
Syrian Kurds
won't keep advancing to smash either ISIS/ISIL/Daesh along the border, or pockets of al-Qaeda in Syria.
In return, Ankara shall desist from its Syrian invasion and that dream of a 10 km "safe zone" inside Syrian territory to keep away the Kurds and facilitate the re-weaponizing of its Islamist proxies. Ankara's favorite Jabhat al-Nusra, by the way, remains active north of Aleppo, and in the Turkmen regions of Latakia and Azaz (in the Turkish-Syrian border).  
What Team Obama seems to have finally understood — and "seems" is the operative word — is that neither ISIS/ISIL/Daesh nor al-Nusra could ever "unify" Syria; assuming 60% of Syria's population is Sunni, what matters is that over half are secular and do support Damascus against all those Turk/Saudi-supported Salafi-jihadi crazies.
Will this all be enough to assure the success of the "cessation of hostilities" charade? Hardly. Keep calm and carry on (watching). Plan B remains Return of the Living Dead material.     
The views expressed in this article are solely those of the author and do notnecessarily reflect the official position of Sputnik.