MOSCOW (Sputnik) — Earlier in the day, the United Nations Human Rights Monitoring Mission in Ukraine (HRMMU) published the report on the human rights situation in Ukraine.
"The UN report cites Kiev's unwillingness to investigate civilians' killings on Maidan and in Odesa. There are reiterated claims to punish those guilty and again there is no distinct reaction from the Ukrainian 'democratic' authorities to the demands to stop serious human rights violations and to punish criminals," Konstantin Dolgov, a special representative for human rights at Russia's Foreign Ministry, wrote on his Twitter page.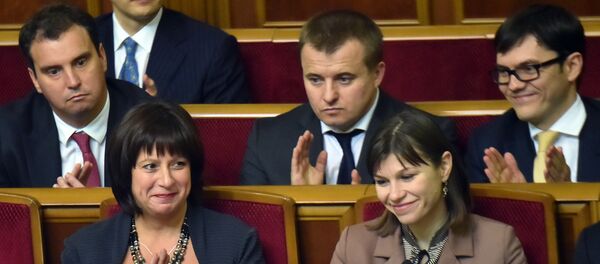 In February 2014, violent clashes with law enforcement broke out in central Kiev's Independence Square, or Maidan Nezalezhnosti, claiming the lives of some 100 civilians. The protests spread across the state and led to a government coup, forcing then-President Viktor Yanukovych to flee the country.
On May 2, 2014, pro-Kiev radicals blocked anti-government protesters in Odesa's House of Trade Unions and set the building on fire by hurling Molotov cocktails inside. The tragic incident left some 50 people dead while the overall number of casualties exceeded 250.