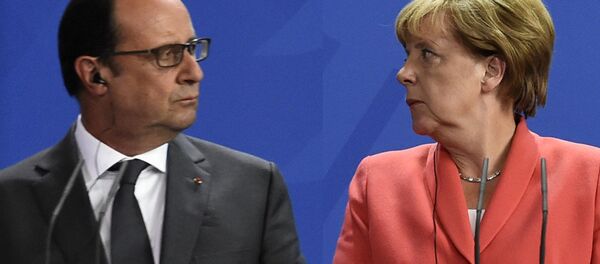 22 January 2016, 14:07 GMT
MOSCOW (Sputnik) —  According to German Sueddeutsche Zeitung newspaper, German Ministry for the Environment, Nature Conservation, Building and Nuclear Safety called for the closure of the Fessenheim NPP, located north-eastern France near the German border.
The newspaper added that the request had been made following an accident at the NPP in April 2014, when the operators of the power plant lost control over its reactor.
The Fessenheim NPP was constructed in the 1970s. Due to its age and location in the relatively seismic active area, French neighbors have repeatedly expressed their views about the necessity to close the facility due to safety concerns. French President Francois Hollande has pledged to close the NPP before the end of his tenure in 2017.