BEIJING (Sputnik) — Chinese authorities punished more than 280,000 officials for corruption and other violations in 2015, local media reported Sunday, citing the ruling Communist Party's anti-graft watchdog.
At least 200,000 officials were handed light disciplinary punishments, while about 82,000 were given severe disciplinary punishments and faced major demotions, Xinhua news agency reported, citing the Central Commission for Discipline Inspection (CCDI).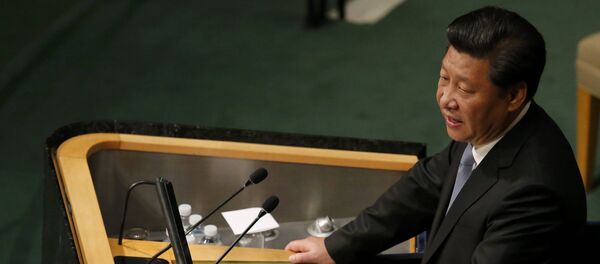 4 January 2016, 08:05 GMT
The CCDI was created to fight corruption and other abuses within the ranks of the Communist Party of China (CPS). The watchdog conducts internal investigations before deciding whether to hand the case over to the judicial authorities.
After assuming office in 2012, Chinese President Xi Jinping initiated a large-scale campaign to secure discipline and to fight corruption, primarily targeting high-level officials in the CPC, the armed forces and state-run enterprises.