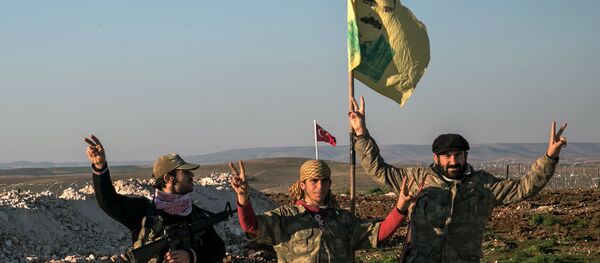 MOSCOW (Sputnik) – The United States is allegedly nearing completion of constructing two air bases in Kurdish-held territory on the northeastern and northern edges of Syria, Kurdish media cited military sources as saying.
Unnamed Syrian Democratic Forces (SDF) revealed to the BasNews outlet that "scores" of US experts were working on the runway in an abandoned airfield straddling the Turkish and Iraqi borders in Rmeilan, Hasakah province.
"The majority of the work is already completed," the SDF source said, adding that a second air base is slated for construction in southern Kobani, Aleppo province, on the Turkish border.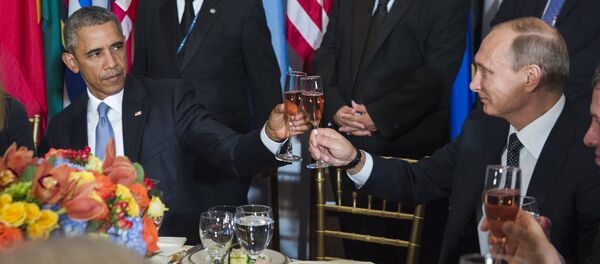 23 February 2016, 11:14 GMT
The Stratsfor security analyst team said in January it had satellite imagery depicting US forces expanding a disused airstrip near Rmeilan to nearly double its length to 0.8 miles.
Rumors of US activity in the region have been going on for several weeks prior to that.
The Kurdish outlet claims the two air bases would be used to boost US presence and military support for the Syrian Kurdish forces engaged against terrorist organizations, including Daesh terrorists, as well as for non-military purposes.