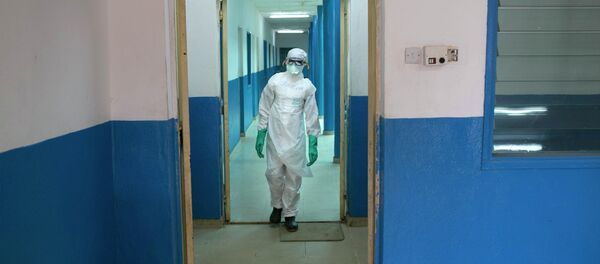 15 January 2016, 04:02 GMT
Metabiota Inc., a San Francisco-based company appointed by the World Health Organization and officials in Sierra Leone to monitor the spread of the
Ebola virus
and provide support in the 2014 outbreak in West Africa, has been the subject of numerous reports by employees suggesting lab blunders and repeated incorrect forecasts, an
Associated Press investigation revealed
.
"This is a situation that WHO can no longer endorse," outbreak expert Dr. Eric Bertherat wrote to colleagues July 17, 2014.
Metabiota head Nathan Wolfe denied all allegations, stating, "Metabiota's team worked tirelessly, skillfully and at substantial potential danger to themselves to assist when most of the world was still ignoring the problem. We are proud of our team efforts which went above and beyond the call of duty."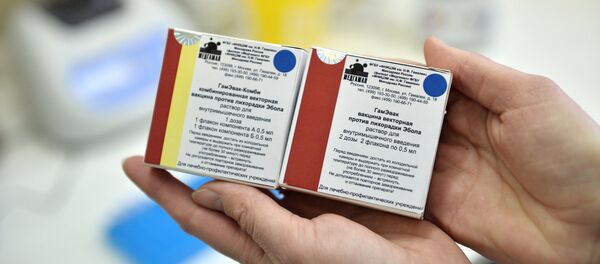 15 February 2016, 15:42 GMT
In December 2013, an Ebola outbreak started in Guinea,
later spreading to Liberia and Sierra Leone
. The virus killed over 11,000 people, according to WHO.
Sylvia Blyden, special executive assistant to the president of Sierra Leone, said that, in the early days of the outbreak, Metabiota's response was a mess.
"They messed up the entire region," she stated. Blyden called Metabiota's attempt to claim credit for its work in Africa "an insult for the memories of thousands of Africans who have died."
Doctors Without Borders' emergency coordinator Anja Wolz told AP that she witnessed Metabiota workers visiting the homes of Ebola virus carriers without safety gear and without decontaminating themselves before leaving those areas.
"They didn't even have chlorine with them to wash their hands," Wolz said.
According to WHO, Metabiota was successful in conducting research into an outbreak of Lassa fever some years ago, and the company was hired to help monitor the Ebola outbreak in West Africa based on that work.