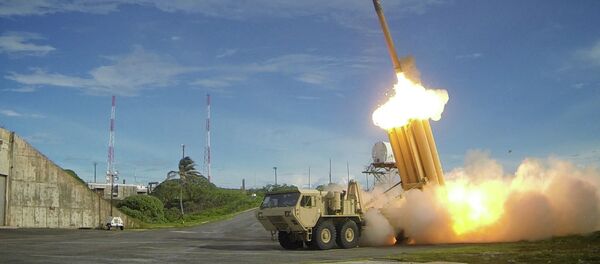 BEIJING (Sputnik)
–
Beijing will not accept attempts to disrupt stability on the Korean Peninsula that could harm China's security, Chinese Foreign Minister Wang Yi said Tuesday.
"As the biggest neighbor of the countries on the [Korean] peninsula, China will not accept the undermining of the stability on the peninsula and inflicting damage on China's security interests," Wang said.
He added that maintaining the stability in the region was the main priority of Beijing.
On March 2, the UN Security Council (UNSC) unanimously passed a resolution to extend existing sanctions against North Korea in response to the country's fourth nuclear bomb test in January and long-range rocket launches in breach of the existing UNSC resolutions.
On March 7, Washington and Seoul launched largest-ever joint exercises, which prompted Pyongyang to announce its readiness for preemptive nuclear strikes.