MOSCOW (Sputnik) — According to Lt. Gen. Christopher Bogdan, cited by Defense News on Thursday, the development of the aircraft's Autonomic Logistics Information System (ALIS), which is expected to track the health of every part of each plane around the world, is some 45-60 days behind schedule.
"We're going as fast as we can, industry is going as fast as they can, but we're not 100 percent sure we can make up that time," Bogdan said.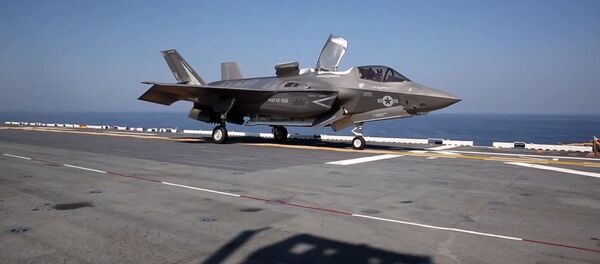 According to the official, the developers have also encountered some problems with the development of software for the jet's sensors and main onboard computer.
The F-35 program has been beset by technical problems and cost overruns, pushing its expected total project cost to some $1.5 trillion over its 55-year lifespan, making it the most expensive US weapons program ever.