The brothers Ibrahim and Khalid El Bakraoui may have aimed to blow up a nuclear power plant in Brussels, Belgian newspaper Derniere Heure reported.
According to the newspaper, the police in December had seize a video shortly after the attacks in Paris, which showed that Daesh may have been monitoring movements of the chief of the Belgian nuclear program through a hidden camera outside of his house.
It is not clear how much planning Daesh put into the operation. The competence of the Belgian police force in dealing with terrorist threats was put under scrutiny months before the attacks in Brussels.
"We knew this would happen. They probably rushed their operations because they felt under pressure. Even if we failed to prevent these attacks, we can say that magnitude could have been much greater if the terrorists were able to implement their plan as they had originally planned. They had to opt for easier targets," a police source told DH.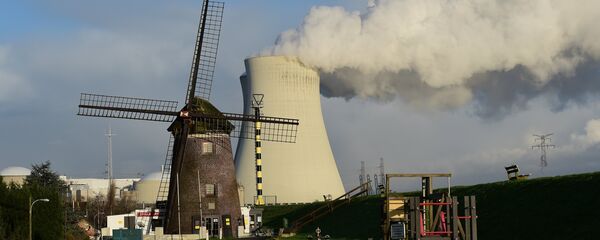 It is clear that Belgium's secuity services were aware of plans to attack, however. Immediately after the attacks against Belgium's subway and airport, security was tightened at Belgium's nuclear power plants.
The investigators also found a so-called "testament" of the suicide bombers, in their computer's "Recycling Bin," which said that the attack of had to be done "in haste." The document found on the suicide bomber's computer said that "If they drag on, they may finish next to him in a cell," possibly in reference to Salah Abdeslam, captured on Friday in Molenbeek.
The authenticity of the document and why it was so poorly hidden by notoriously tech-savvy Daesh militants is not clear.
© Sputnik
Series of terrorist attacks in Brussels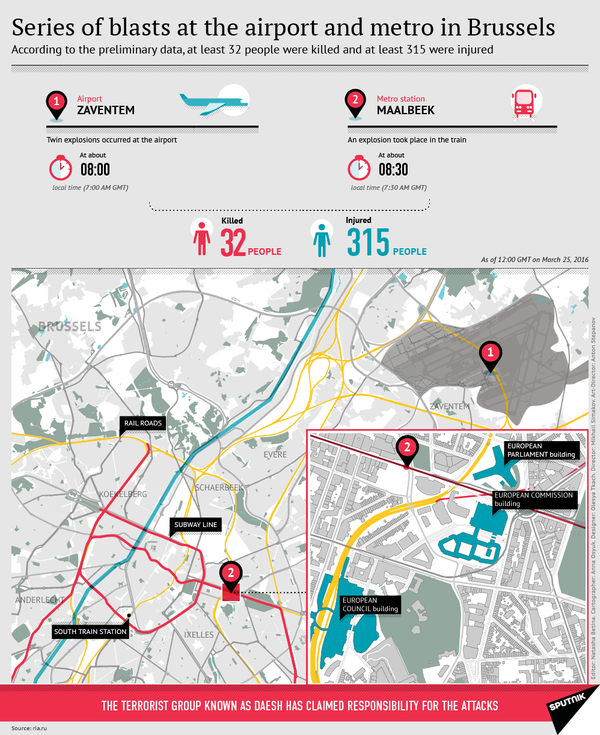 Series of terrorist attacks in Brussels