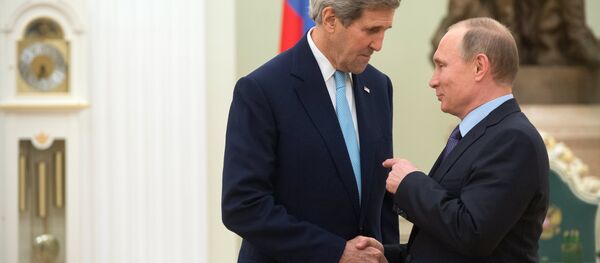 MOSCOW (Sputnik) – Russian President Vladimir Putin said on Thursday that the visit of US State Secretary John Kerry would help in narrowing the gaps in Moscow and Washington's positions.
"I really hope that your visit to us will allow reconciling positions on the Syrian and Ukrainian issues," Putin stated at a meeting with the US politician.
The cessation of hostilities and other positive outcomes on Syria became possible largely owing to position of US leadership, in particular US President Barack Obama, Putin noted.