PALMYRA (Sputnik) – The bulk of the Syrian army and militia forces have consolidated on strategic heights surrounding the historic city, but the assault has been complicated by a desert sandstorm.
"The terrorists have retreated to the city gardens, we are monitoring their movements from above. Several assault troops are carrying out an offensive down in the city. A few vehicles carrying fighters fled toward Raqqa during the night," a senior militia commander named Majid said.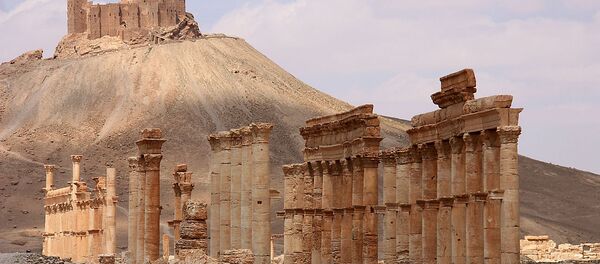 Palmyra has been under Daesh control since May 2015. The terrorist group, which is outlawed in many countries, including Russia and the United States, has since destroyed part of the city, which has been designated a UNESCO World Heritage site.
A brigadier-general told Sputnik on Wednesday that the army had recaptured a historic part of the city from the militants.