"Near Tadmor [Palmyra in the Homs province] the Russian Aerospace Forces have carried out 40 sorties over past 24 hours. Airstrikes have been launched on 158 terrorist targets, killing more than 100 militants and destroying four tanks, three artillery systems, four ammunition depots, and five units of motor vehicles," according to a daily bulletin published on the site of the Russian Defense Ministry.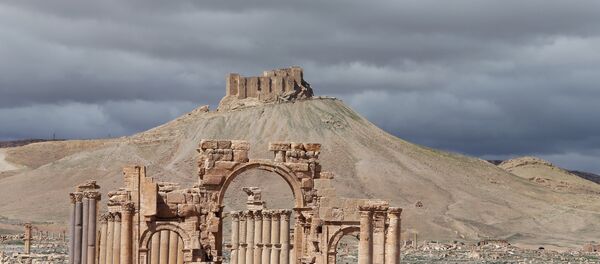 The Syrian army's
offensive
on the city of
Palmyra
to recapture it from Daesh terrorists began on Thursday. On Friday, the units of the Syrian army and patriotic militia retook the historic
Palmyra Castle
from Daesh terrorists.
Palmyra is considered key for advancing to Daesh stronghold of Raqqa in eastern Syria.
The city of Palmyra and its historic ruins have been under Daesh control since May 2015. The terrorist group has since destroyed part of the ruins, which are a designated UNESCO World Heritage site.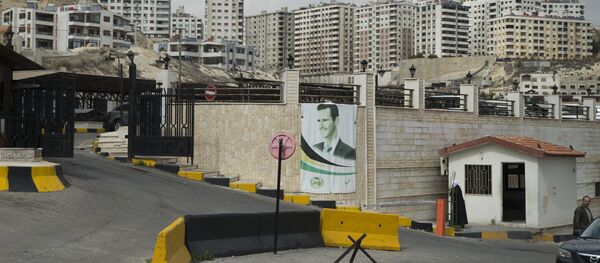 Al-Nusra Front
terrorists fired 23 mortar shells in Aleppo, killing two civilians and injuring 11, the ministry said.
According to the bulletin, residents of the Aleppo province reported about the arrival of 200 militants in Haritan village, who were armed with heavy machine guns and mortars.
In Aleppo, Ahrar ash-Sham militants, which are participating in the truce, shelled residential areas and Kurdish positions three times.
The Russian reconciliation center has registered nine ceasefire violations over the past 24 hours: three in the Aleppo province, two in Damascus, as well as two both in the Latakia and Homs provinces.
"In general, the ceasefire regime in the territory of the Syrian Arab Republic has been observed. During last 24 hours, 9 ceasefire violations have been registered (Aleppo – 3, Damascus, Latakia and Homs – 2 for each)."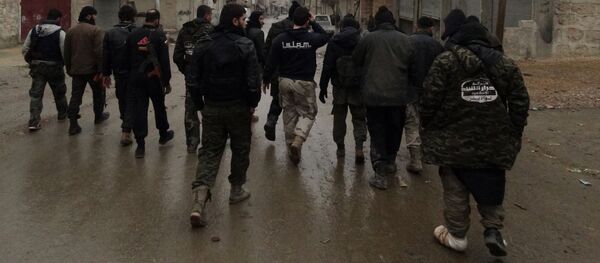 30 January 2016, 22:02 GMT
The ministry noted that a population area in the Idlib province was shelled, injuring one civilian. Moreover, in the province of Homs, unknown armed groups shelled twice the Syrian Army from mortars.
In the Damascus province, unknown militants shelled residential areas, according to the Russian military.
The Russian Defense Ministry emphasized that no airstrikes have been carried out by Russian and Syrian air forces on Syrian opposition groups participating in the ceasefire agreement.
"Russian Aerospace Forces and Syrian Air Forces did not launch strikes on armed groups which participate in the ceasefire regime and informed the Russian and US centers on reconciliation about their location."