MOSCOW (Sputnik) — The European Court of Justice (ECJ) has scheduled an emergency hearing to investigate the United Kingdom's recently adopted Investigatory Powers Bill on its compatibility with EU law, UK media said.
The hearing, which may result in the European Union limiting the powers of the UK Government Communications Headquarters (GCHQ) surveillance body, has been scheduled for April 12, The Guardian newspaper reported on Sunday.
On March 15, the House of Commons passed the Investigatory Powers Bill, also dubbed as the "snoopers' charter" by its critics with 281 votes for and 15 against. The bill is now proceeding through the committee stage for further scrutiny.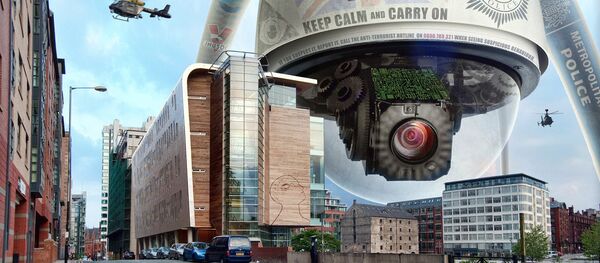 The ECJ has previously ruled against the UK government's surveillance legislation. In 2014, the court declared the Data Retention and Investigatory Powers Act 2014 (Dripa) to be inconsistent with EU laws after the case was brought to Luxembourg by two UK lawmakers.
April's hearing is expected to be attended by the Conservative member of parliament David Davis, of the lawmakers that took Dirpa to the ECJ for scrutiny, according to the newspaper.
The snoopers' charter has been designed to give UK police and intelligence services sweeping powers. the legislation requires internet providers to store their customers' browsing history for up to 12 months and grant access to law enforcement regardless of whether a user is under investigation or not. Police will also have the authority to hack into phones, laptops, tablets and computers.
UK Home Secretary Theresa May has defended the bill, claiming it prioritizes privacy and limits intrusiveness into personal data.