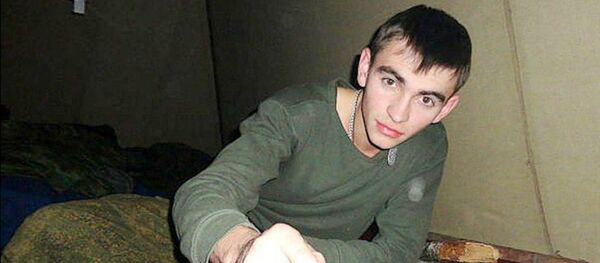 Al-Saraj, a member of the State of Law Coalition and the head of the Iraqi Center for Media Development, described Palmyra's liberation as "disappointing" for Daesh.
On March 27, the Syrian Arab Army announced that the ancient city world-famous for its magnificent ruins was free after a month-long offensive against the terrorist group. The victory has been largely seen as a major blow to the militants.
© Sputnik / Mikhail Voskresenskiy
 / Go to the mediabank
Ancient Palmyra after the city's liberation from terrorists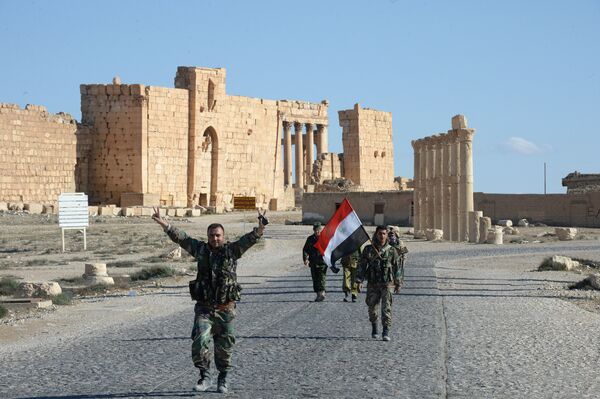 Ancient Palmyra after the city's liberation from terrorists
© Sputnik / Mikhail Voskresenskiy
/
The Syrian Arab Army, assisted by Russian warplanes and its local allies, could now focus on freeing the city of Deir ez-Zor and Daesh's de facto capital of Raqqa, the Iraqi politician observed. These victories will help to secure the Syrian-Iraqi border, as well as provide a significant boost to the morale of the Iraqi security forces.
The victory in Raqqa will also "give an opportunity to cut supplies from Daesh and make the areas which lead from Syria to Mosul safe, and other northern areas like Saladin and Anbar," al-Saraj explained.
The Iraqi security forces had their Palmyra moment in December 2015 when they liberated Ramadi, the capital of the Anbar province. An operation to free another major urban center in Anbar is currently underway. On Saturday, Baghdad-led forces and their allies rescued approximately 1,500 civilians from an underground Daesh prison in the city of Hit, alternatively spelled as Heet.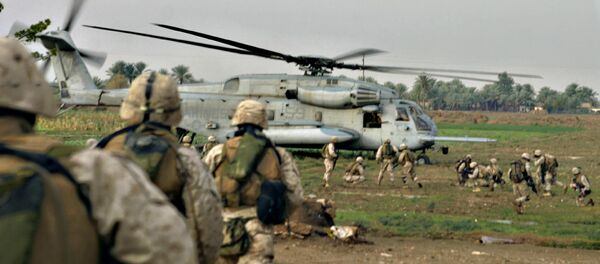 In recent months, both Damascus and Baghdad have been able to turn the tide of war against Daesh — thanks in no small measure to outside support. In Syria, Russia's limited
military engagement
has been instrumental in helping the SAA score victories.
In March, the IHS Conflict Monitor released an analysis saying that the self-proclaimed caliphate had shrunk by 22 percent in the last 15 months. Al-Saraj confirmed that the Iraqi security forces have freed four provinces and area advancing towards Mosul, the key Daesh stronghold in the country.
"It is clear that Daesh started retreating and withdrawing in a disorganized way. It lost a lot and is incapable of regaining anything in Iraq. The cities that have been freed witness development and vitality now," Al-Saraj asserted.
Mosul and Raqqa are the two major Daesh strongholds. Should the group lose them, its reign of terror in Iraq and Syria could well be over.
© REUTERS / Ahmed Saad
Iraqi security forces ride in vehicles travelling to Mosul to fight against militants of Islamic State at an Iraqi army base in Camp Taji in Baghdad, February 21, 2016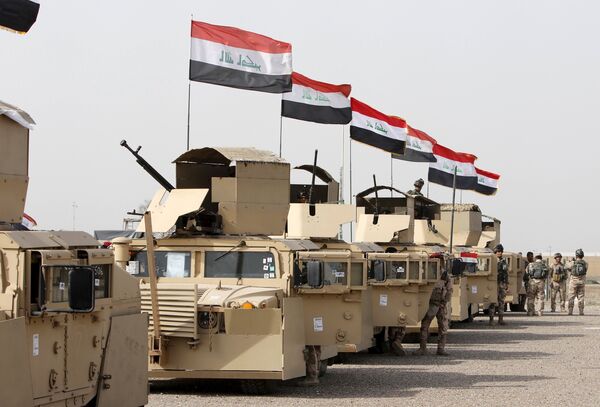 Iraqi security forces ride in vehicles travelling to Mosul to fight against militants of Islamic State at an Iraqi army base in Camp Taji in Baghdad, February 21, 2016